The following post may contain affiliate links. For more information, please see our Disclosure Policy.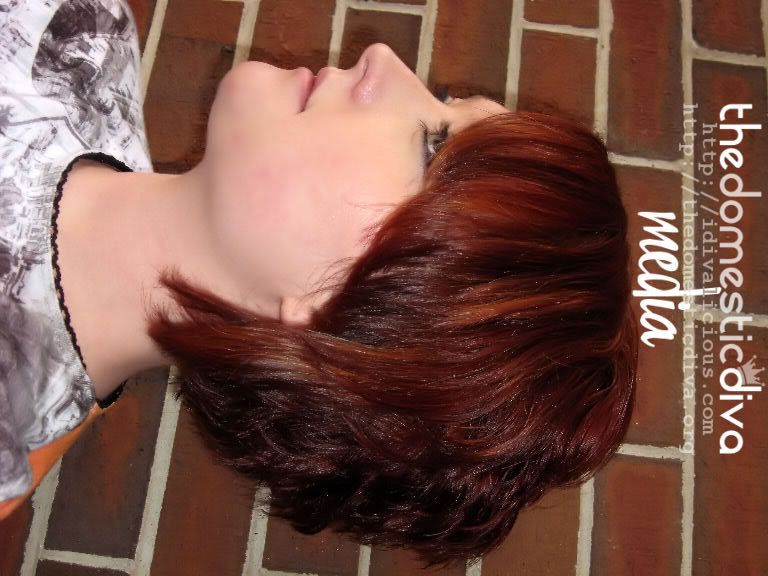 Who is that punk rock chick? Oh wait that is me! I don't know what possessed me to get such a sassy, punky haircut but I wanted a change…big surprise I know. I actually love my haircut though. My hairstylist did such a good job! This is perhaps the best haircut I've had my whole entire life.
Each time I walk by mirrors I give myself double takes. I can't believe I'm rockin' such an awesome 'do. Oh and believe me people are noticing this swank hairstyle. I have had complete strangers stop me and compliment on how much they love my hair. When I went for a quick grocery run the other night, I was blown away at how people reacted to my hair. People would do double takes, completely turn around in their places, and just down right stare at me. I was like jeez its just a haircut…ROFL. I suppose this small town isn't used to people thinking outside of the normal box. I love to be different and if it gets this small town looking and gossiping then so be it. I'm already known as that weird girl that video tapes herself pumping gas. Why not be the girl that video tapes herself pumping gas with a totally awesome punk rock hairdo. I just wish hubs still had his mo-hawk. Then we would be a cute punk rock family…hee hee.
Here are few more photos [different views]…
My serious side
Punk rock, emo, scene hair Side view
Punk rock, emo, scene hair front view
Punk rock, emo, scene hair another side view
Alright peeps, tell me what ya think? Is it punky enough for ya??
Don't forget to go read how the rest of my time alone with the boys went last week!!!