March 12, 2012
St. Patrick's Day is March 17th for those of you that need to look it up like me :) Besides these Mystery Rainbow Cupcakes, here is another fun activity to do in honor of the day.

Did you know that Walmart has a craft idea's site? That is where you can find the tutorial for this craft:
Fuzzy Rainbow
.
I was sent the challenge by Walmart as a Walmart Mom to recreate the craft in our home. So with the giftcard provided I headed out to my local Walmart store to pick up the supplies that we needed.
I immediately headed to the craft section of our store to pick up the pom poms that we needed. And I found the glue stick and construction paper with the school supplies. We opted to use a glue stick for this craft because it's easier for my little one to use, besides the fact that he thinks they are just fun.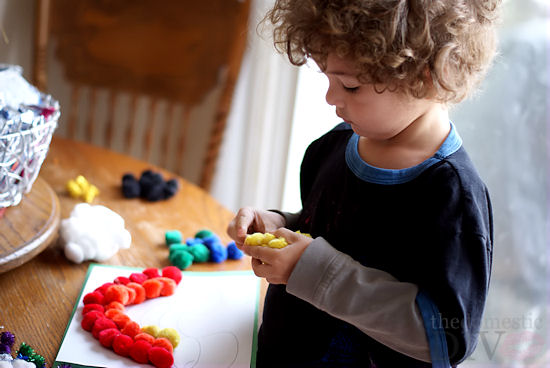 Once home, the little one was eager to help with the craft. So the first thing we did was lay out all of our supplies. And began to follow the instruction in the
Fuzzy Rainbow Craft by Walmart
.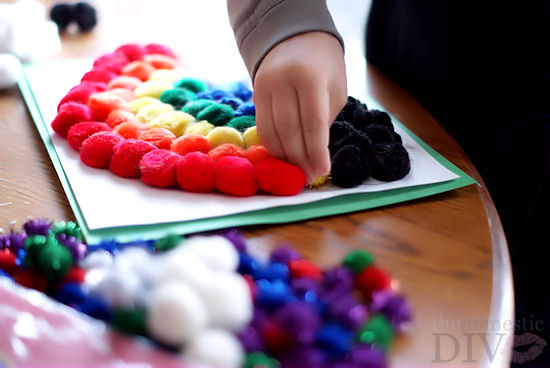 We soon realized that we should have bought two packages of pom poms because we didn't have enough white one's to complete our cloud. So in a pinch we opted to use cotton balls for the cloud instead.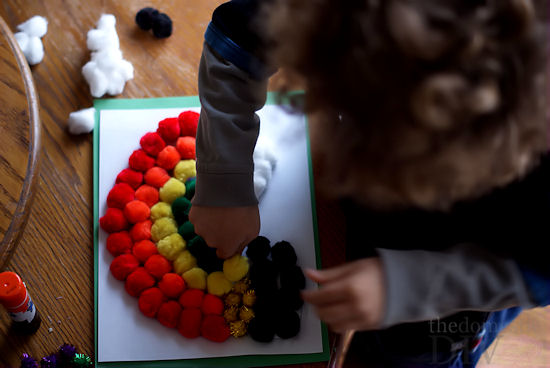 To finish our Fuzzy Rainbow art, once the project was completely dried, we cut it out. Used our hole-puncher to punch a hole in the top of the rainbow and added a piece of yarn so that my little one could hang it up in his room. He is so proud!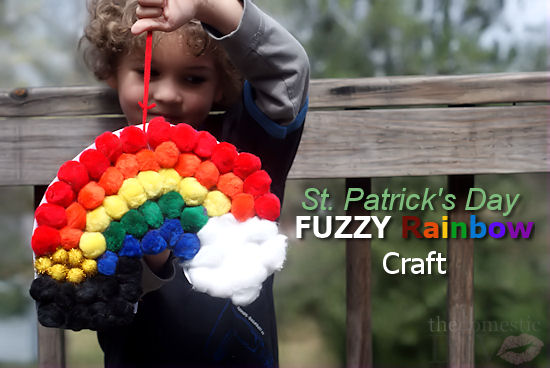 Do you like to do crafts?
Join the Walmart Crafts group on Facebook (don't forget to "like" the Domestic Diva page while you are there).
Check out Walmart on Pinterest (& follow our boards on Pinterest too!).
Or get some more ideas at Craft Project Ideas.
Disclosure: I am a Walmart Mom. I have been compensated for my time and efforts in creating this post as well as given a giftcard to use toward the purchases of the products mentioned in this post. As always my participation is voluntary and opinions are my own.