August 15, 2012
If you've been following my tweets on twitter this week then you'd know that we started our first day of homeschool this week. Adjusting to our new schedule is exhausting to say the least. The beginning of a new school year is always the hardest it seems.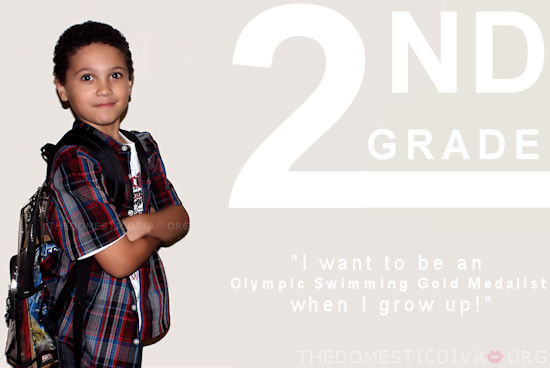 I want to be an Olympic Swimming Gold Medalist when I grow up!"
This year is the first year that we are "officially" homeschooling both boys. My oldest son is in Second grade while my youngest is excitedly starting Kindergarten. Since we don't get "official school photos" taken every year, I always like to take photos of the kidlets on the first day of school.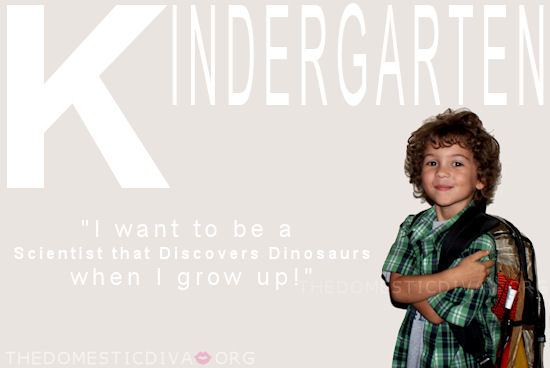 "I want to be a Scientist that Discovers Dinosaurs when I grow up!"
Homeschooling two kidlets during their "early years" of school is definitely a challenge since both need lots of one on one teaching time but we are determined to figure out what works best for us. Three days in and we are progressively getting better already. Waking up early and getting an early jump on school first thing after breakfast seems to be the best approach thus far.
Do you homeschool more than one kidlet? What are some of your tips and tricks for teaching more than one child at a time?
Fellow homeschooling families, I would love to know some of your tips and tricks for homeschooling more than one child. Please share with us in the comment section of this post.