October 3, 2012
(sponsored post)
My favorite part of the month of October are the TREATS!!!! With Fall officially in the air one of my favorite activities is to make treats for the family. With one of my favorite holidays coming up at the end of the month I thought I'd make some iced sugar cookies to start off our month long celebration. Some of my long time readers may remember me making some similar cookies last year in the shape of skulls and black cats. The recipe to make these cookies is by Wilton and they are simply delicious. Since making our first batch of cookies last year, I've literally been craving them they are that good. They do however take a bit of time to make but the end result is simply delish!
To make your own Halloween Treats you, of course, need the ingredients for both the Roll-out Cookies and the Royal Icing to top them with. The fun part of making these cookies is choosing what shape you want to create. Obviously, Wilton has created some fun, Halloween themed shaped cookie cutters like the ones we choose that are available at Walmart but you could choose whatever shape, or theme you prefer.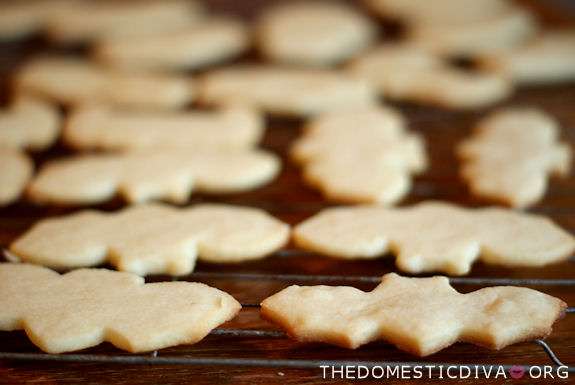 The first step is to make and bake your soft, Roll-out Cookies following the directions in the recipe. This is the fun part that the kidlets love to help with. After baking, allow to cool completely on a wire rack before icing.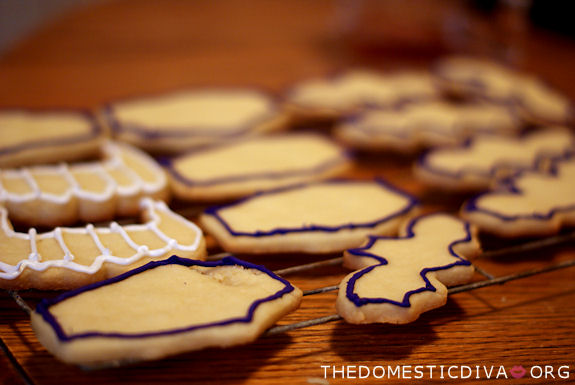 Because the Royal Icing dries hard you don't want to make the icing ahead of time. Wait until right before you begin to decorate your cookies before making the Royal Icing. When icing cookies with Royal Icing the first step is to always make a border around your cookie with full strength Royal Icing. One can use a pastry bag and small icing tip like Wilton recommends. I forgot to pick up some icing bags so I had to improvise by using a sandwich bag with one of the corners snipped off.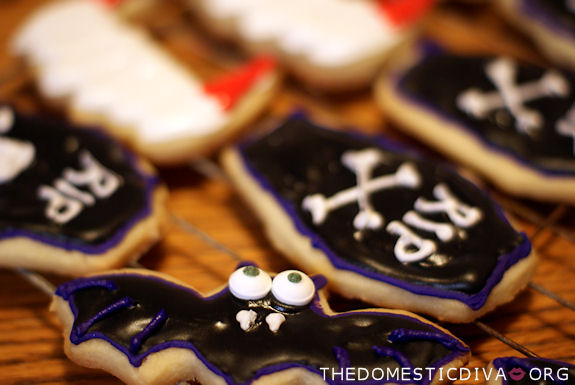 After adding the border, allow to dry before thinning your Royal Icing slightly so you can fill in the rest of the cookies with icing. Be sure to save some of the full strength Royal Icing for adding details once the filled in cookie is completely dry.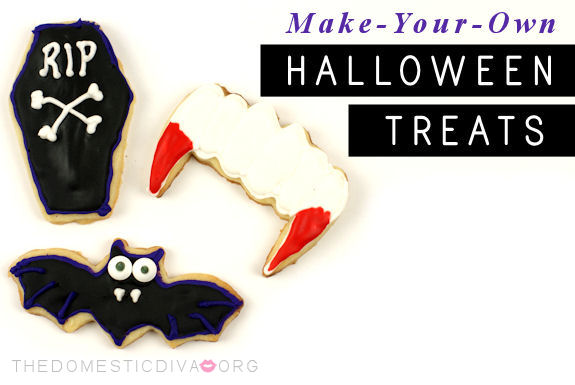 For decorations we added some fun googly eye candies by Wilton for the Up at Bat Cookies, and used regular royal icing for the Final Resting Place and Fangs for the Memories Cookies.
Walmart shared with me another project one can make using similar Wilton products. These spooktacular Halloween Treat ideas look really fun as well. The "Grinning Ghoul Cookies" might be the next treats the kidlets and I make. Look for similar Halloween Project Sheets at your local store for more great Holiday baking ideas.
What Halloween Treats do you plan to make? Do you have any Halloween Traditions?