April 29, 2013
Disclosure: this post was sponsored by Walmart.
I've mentioned before how much my kidlets love anything that has to do with space. We even painted my littlest kidlets bedroom in a space theme complete with a glow-in-the-dark moon! So when Walmart asked me if my family and I would like to take a trip to the world premiere of the Space Warriors movie, I had to say yes. I knew the kidlets would be super excited to visit Space Camp and watch the movie, Space Warriors, as there has been lots of talk about space at our house. Besides painting the kidlets room in a space theme, we've also been studying about space in our homeschool science lessons. So, this trip couldn't have been planned at a better time.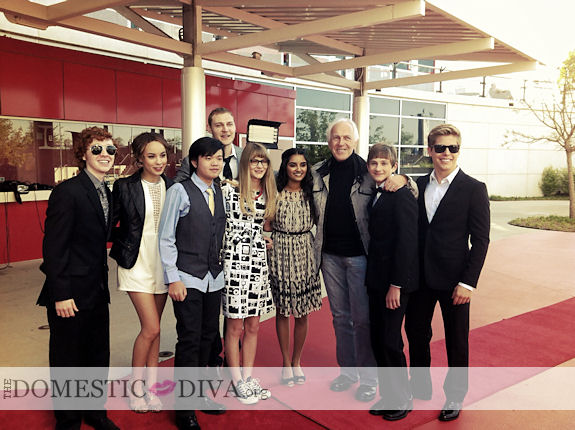 So, we all packed our bags and headed to U.S. Space and Rocket Center in Huntsville, Alabama the home of Space Camp USA. It was interesting to find out that the same place we were going to see the world premiere of Space Warriors is the exact location where they shot the movie! Pretty cool. Not too long after we arrived, it was time to get all dressed up for the red carpet. The kidlets and I were all excited to see what actors and actresses from the movie would be there. The kidlets looked so handsome dressed up in their vest and ties.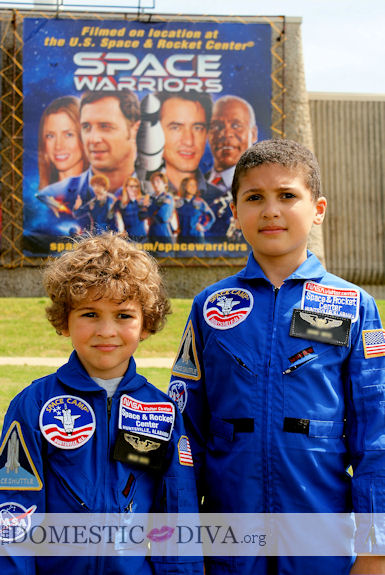 Fellow Walmart Mom, Colleen of Classy Mommy, was also there with her family. She did a fantastic job of interviewing the cast of Space Warriors. Here is a little behind the scenes footage of the world premiere:

Watch the video on YouTube: http://youtu.be/XrCuaEYxlek
My family and I enjoyed seeing the movie Space Warriors together. Some of the stars of Space Warriors include Thomas Horn who plays the lead role of Jimmy Hawkins, Savannah Jade, Thomas Kasp, Grayson Russell, Ryan Simpkins, Sahana Srinivasan, Mira Sorvino, Danny Glover, and Dermot Mulroney. Space Warriors is currently in select theaters. On Tuesday, May 28th Space Warriors will be released on DVD and available exclusively in Walmart stores. Walmart and P&G present Walden Family Theater will host a television premiere of Space Warriors Friday, May 31 at 8/7c on Hallmark Channel. Check out the trailer below to get a glimpse at what Space Warriors is all about. We are already making plans to watch Space Warriors again when it airs on TV.

Watch on Youtube: http://youtu.be/n0BdgvpkpaU
I have to admit, the kids and I thought it was pretty cool seeing Grayson Russell who plays Fregley from Diary of a Wimpy Kid on the red carpet as a part of the cast members of Space Warriors. After the movie, there was lots of talk of Space Warriors amongst the kidlets and pretend play of space missions in their flight suits. I found the live Q&A session after the movie to be very interesting.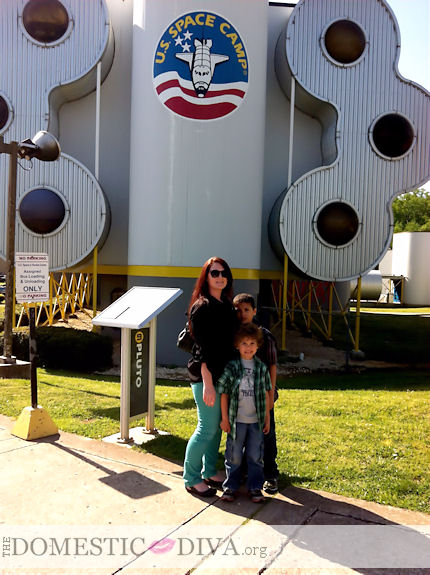 The following day after the premiere, we were joined by Ryan Simpkins who plays Lacey Myers in the film as we toured behind the scenes at the U.S. Space and Rocket Center and saw many of the places where they shot scenes in the movie. We even had the opportunity to watch the annual moonbuggy races, which were a part of the movie as well. Below is a slideshow of photos we took not only at the premiere but also when we were exploring Space Camp USA.
Visiting Space Camp at the U.S. Space and Rocket Center and seeing the world premier of Space Warriors was a fun experience for my family and I. I would like to take this opportunity to give Walmart a HUGE thank you for providing a way for my family and I to take a trip to this event.