May 31, 2013
(sponsored post)
I mentioned a while back that I had the opportunity, through Walmart, to visit the U.S. Space and Rocket Center in Huntsville, Alabama for the world premier of Space Warriors. We had an awesome experience both at the premier and walking the grounds of Space Camp where they actually filmed the movie!

Watch on Youtube: http://youtu.be/NutxR0D4FxY
Pop some popcorn because tonight Space Warriors will premier on TV on Hallmark Channel at 8/7c. My family and I already have plans to make tonight a movie night for us. While watching be on the lookout for familiar faces like Thomas Horn, Grayson Russell, and Danny Glover (just to name a few of the actors seen in the film) also look for the secret code that will be shown during the premier and enter it into the Space Warriors sweepstakes for a chance to win.
Like the movie? Want to add Space Warriors to your at-home movie collection? Space Warriors is already available on DVD ($14.96) and Blu-Ray ($22.94) at Walmart stores.
My family and I love to watch movies together. I like that Walden Family Theater and Hallmark Channel have teamed up to offer family friendly entertainment, like Space Warriors, on Friday Nights. At our house, Friday night is family night where we try to do something together as a family so I like having that option of watching a family friendly movie together.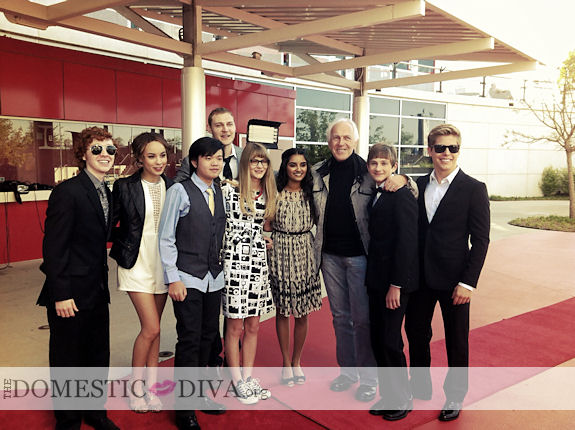 Do you and your family plan on watching Space Warriors?
Disclosure: As a participant in the Walmart Moms Program,
Walmart provided my family and I an expenses paid trip to the world premiere of Space Warriors. This post is sponsored by Walmart. All thoughts and opinions are my own.