May 19, 2014
Have you ever attended an event where you felt at home? Being in the company of other bloggers feels like home to me. Being surrounded by people that get you is a great feeling. They understand the struggle of trying to balance it all as a Mom and are also just as passionate about what they do as bloggers as you are. A few weeks ago, Dove offered me the opportunity to attend the Mom 2.0 Summit through the Walmart Moms.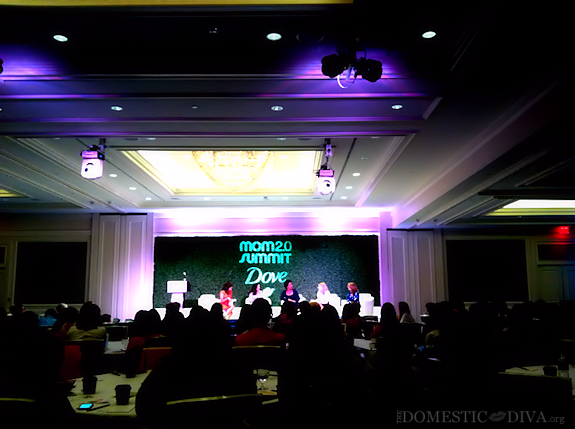 With everything provided by Dove, I headed to Atlanta, GA for a much anticipated few days of learning. First of all, the Ritz Carlton hotel in Buckhead, where the event was held, is stunning with a very friendly, helpful staff. Mom 2.0 Summit, I felt, was just the right sized conference. It wasn't too big where you felt overwhelmed nor was it too small to where you felt like you were missing out. The conference was filled with mom bloggers both big and small. There was time to mix and mingle with brands as well as time to sit-in on encouraging keynotes, informative workshops, and challenging sessions.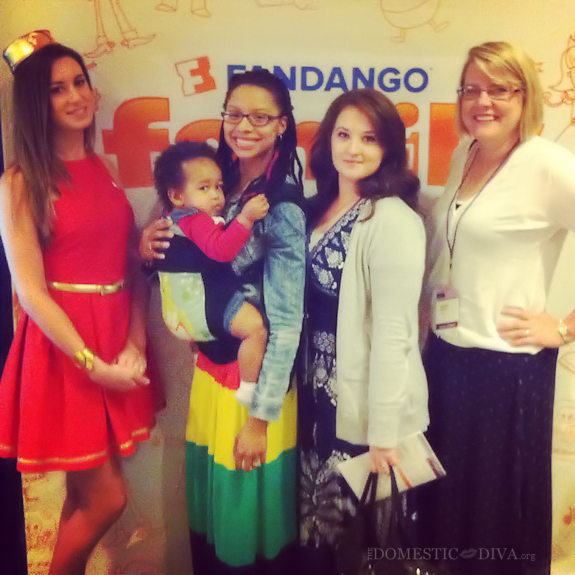 Sheena, Lynnae, and I mingling with the Fandango folks.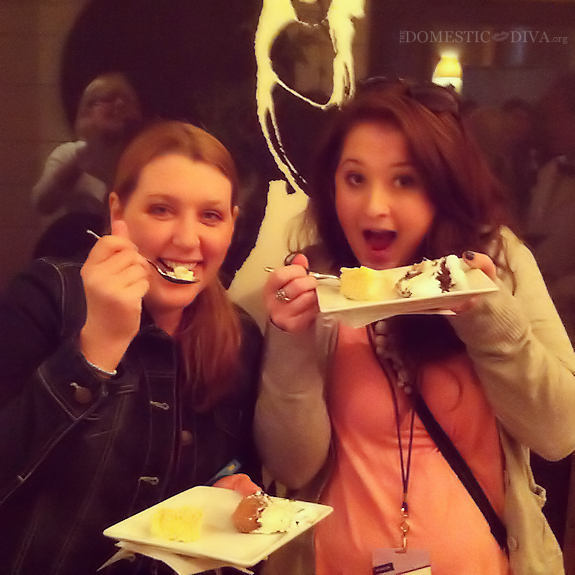 Lynsey and I get way too excited about finding desserts.
During this conference, I did a lot of listening and I took a lot of notes. Each session, keynote, and workshop left me refreshed and inspired. There were a few key messages that really resonated with me and was echoed throughout the entire conference. One was to follow your passion. As a blogger, passion is everything. Passion is what fuels our writing, motivates us, and is what makes our writing great. Passion is something that I don't ever want to lose sight of.
Another aspect of blogging that was talked a lot about was video. Video is something that I used to do a lot of way back in the day so I know what a great tool it is as a blogger. As I've been debating adding video back into my regular blogging for a while now, hearing that video is the next step was my "ah-ha" moment. However finding the time to film as a busy, homeschooling mom is a lot different from when I used to film during nap times when my kids were babies. But I'm hoping that I'm able to figure something out as I think video will be a great addition to this blog.
But, the most important thing that I learned at Mom 2.0 is what Beauty Is. As a beauty blogger I admire Dove for taking a stand and reshaping the definition of what beauty is. One reason why I'm so passionate about the beauty blogging community is because we are all sharing our own unique story of what makes us beautiful. It's much more than just applying makeup, it's showing that no matter what your skin color, hair texture, or body type we are all beautiful in our own way as individuals. There is no perfect model of beauty. As people, women especially, beauty is in our differences.
There is only one me. I am unique and so are you. Beauty can be found in the little things. Throughout the entire conference the message of embracing your uniqueness could be seen everywhere. Sharing your flaws and passions was heard loud and clear. During a Dove workshop other mom bloggers and I came together to rewrite our "happy" song of beauty with girls from the Boys and Girls club of Atlanta. These young girls taught us more than we taught them. We can all learn something from one another just as these young girls taught us. Beauty isn't the overly photoshopped, seamingly perfect models and celebrities on the cover of magazines. Beauty is you. Beauty is me. Dove is making us all rethink what our definition of beauty is. They are teaching this current generation that the definition of beauty isn't perfect but instead it's embracing the flaws that you have because they are uniquely you. Dove is reshaping the idea of beauty so that future generations will learn to embrace and rock their own flaws in order to let their own beauty within beam with light. It doesn't matter if you have perfectly straight teeth or flawless complexion. What matters is letting others see the beauty that is within you.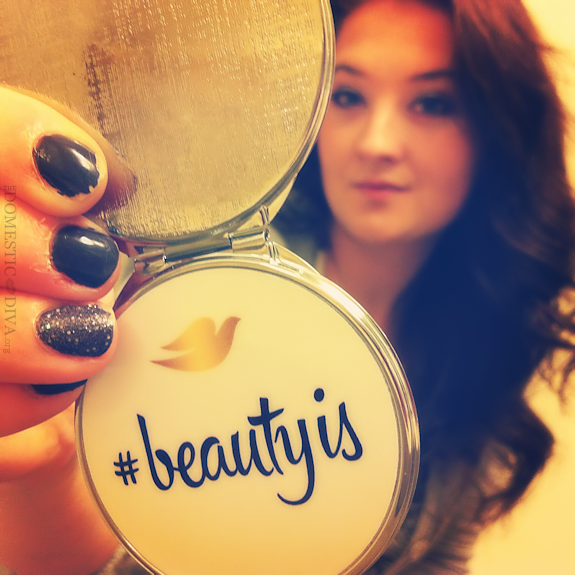 Confidence is not only beautiful but contagious. And while I am not a Mom of girls, this is especially true for those of you that are as daughters look up to their mothers as role models in life. Embrace who you are, love your flaws every last one of them, and set an example for the generations coming up behind you. No one is perfect and for that I am thankful. Embrace who you are unapologetically and let your own unique beauty shine flaws and all.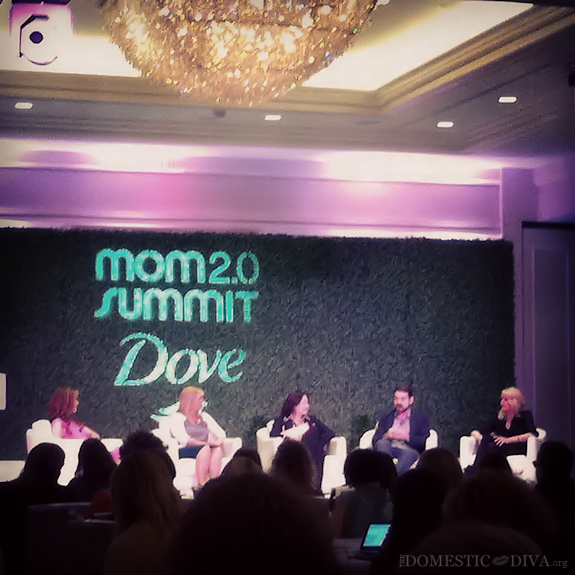 I want to give Dove a huge thank you for allowing me to be a part of this awesome event. As I walked away from Mom 2.0 Summit not only do I feel inspired as a blogger but I also carry with me the life lessons that I learned there as well.
Disclosure: All of my travel accommodations, conference pass, and trip expenses were generously provided by Dove so that I may attend this event. I am a participant in the Walmart Moms Program. All thoughts and opinions are my own. My experience may differ from your own.