This post contains affiliate links to Amazon. For more information, read our Disclosure Policy.
One of my families newest favorite dinners is homemade pizza. We used to be all about those frozen or take and bake pizzas that you can purchase at the grocery store. But since meal planning, I've decided to switch up our pizza nights a bit and make our pizzas from scratch. Not only is homemade pizza delicious but it is also a fraction of the cost of take out.

The key to making a delicious pizza at home is a good homemade pizza sauce recipe. With a few spices and a can of crushed tomatoes you are only minutes away from creating your own pizza sauce that is budget friendly and delicious. The craving for this pizza sauce is unreal, which is why you will find pizza of some sort listed on our family meal plan quite often.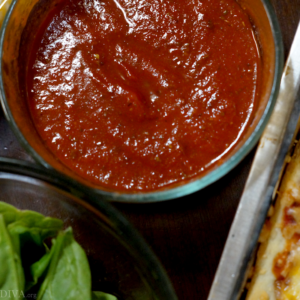 Homemade Pizza Sauce Recipe
Homemade Pizza Sauce is so easy to make. All you need are a few spices and a can of crushed tomatoes. Keeping these ingredients on hand and you'll always be ready to cook when that pizza craving hits.
Ingredients
1/2

tsp

basil

1/2

tsp

oregano

1/2

tsp

paprika

1/2

tsp

salt

1/2

tsp

garlic powder

1/4

tsp

black pepper

1

tbsp

brown sugar

1

can 28 oz. Crushed Tomatoes
Instructions
In a bowl, pour out the can of crushed tomatoes.

To the crushed tomatoes add the remaining ingredients and stir until thoroughly combined.

Cover and refrigerate until ready to use to top your homemade pizza.
Notes
This recipe makes enough to sauce about 3 medium sized pizzas depending on how much sauce you like on your pizza.
This sauce also makes for a great dipping sauce for breadsticks if you warm it up on the stove before serving.

Grab your favorite pizza pan, it's time to make some pizza! This homemade pizza sauce recipe can be made ahead of time. The sauce can be stored in the fridge for several days. Buying larger quantity of yeast, usually in a jar or bag, means I always have some on hand to make homemade pizza.
What do you use this Homemade Pizza Sauce Recipe for?
Typically after making 2 extra large pizzas for my families dinner, I will have some sauce leftover. I like to store the sauce in the fridge and use it for a quick lunch for me and the boys. I use it as a dipping sauce for homemade garlic bread or pizza quesadillas.
How does your family do pizza night? Do you prefer take out or make your own?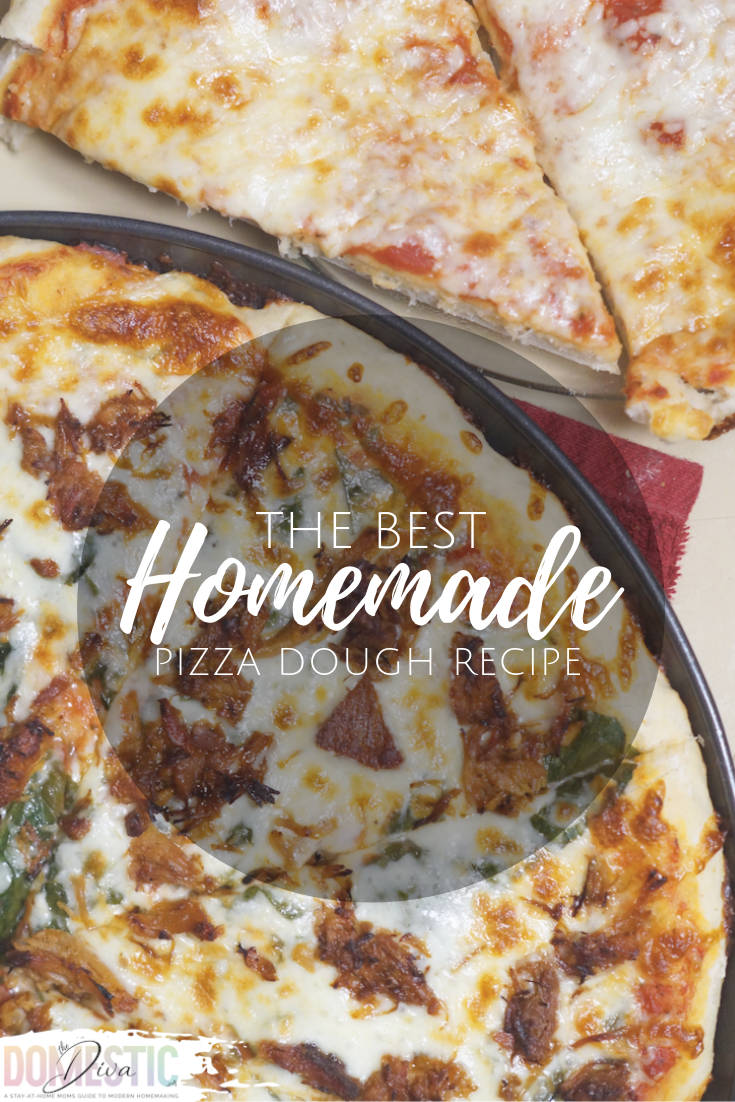 Need a pizza crust recipe? Check out how easy it is to make your own dough from scratch.