This post contains affiliate links to Amazon. For more information, read our Disclosure Policy.
Boiled peanuts are a delicacy here in the south. But did you know that they are incredibly easy to make? You can make southern boiled peanuts in your slow cooker. This recipe is so easy, you'll think you're back at the fair.
Hot Boiled Peanuts are Everywhere in the South
Growing up in middle Georgia, boiled peanuts are practically a staple of life during the Spring and Summer months. Go for a quick drive through town on a weekend road trip and you'll more than likely come across a guy who has set up a boiled peanut stand along the side of the road. With his homemade sign, he hauls a giant vat of peanuts he hauls on a trailer behind his pickup truck. Hot boiled peanuts are most commonly served in the south in a large Styrofoam cup. The styrofoam cup keeps them nice and warm.
Attend any baseball game in the south and you'll see the ground littered with boiled peanut shells. You can also find boiled peanuts being sold at southern flea markets, or state fairs. Southern boiled peanuts can be found all year round. The only time you don't have an easy time finding them is during the colder, winter months.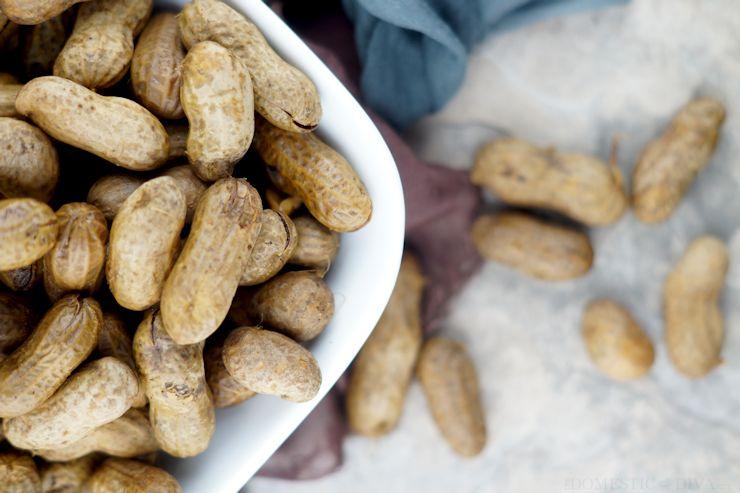 Make Southern Boiled Peanuts at Home in your Slow Cooker!
My boys and I love hot boiled peanuts. What may surprise you is how incredibly easy they are to make at home! Making a large batch of hot boiled peanuts takes very little prep work. The hardest part is waiting for the slow cooker to cook them. This recipe is great for a crowd, party, family get together, or just an easy to grab snack.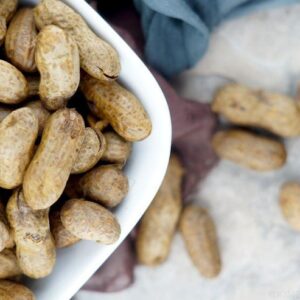 Southern Boiled Peanuts Slow Cooker Recipe
Nothing is more southern than boiled peanuts. Warm and salty this slow cooker recipe will be a hit this summer. Crack some shells and enjoy some soft boiled peanuts that are sure to satisfy that salty craving.
Ingredients
2

lbs.

green peanuts

1/8-1/4

cup

Himalayan pink salt

depends on how salty you like your boiled peanuts

water

6

Qt.

Slowcooker
Instructions
Place peanuts into your slow cooker.

Sprinkle pink salt over top.

Fill the Slowcooker with water until the peanuts are covered.

Put on the lid to your slowcooker and set it to cook on Low for 10 hours.

After 10 hours, check your peanuts, they will be done but still have a slight bite to them. We prefer ours soft and salty so I like to cook them for an additional 10 hours, so set the slow cooker on Low for another 10 hours and wait just a little bit longer.

After the second cooking round the peanuts should be done. Shell as you eat. Enjoy!
Notes
While we prefer to use himalayan pink salt in this recipe, regular table salt can be used as a substitute. 


I told you this recipe was simple. Now you know how to make boiled peanuts any time. As far as the salt goes, regular table salt is what is traditionally used when making southern boiled peanuts. However, we prefer Himalayan pink salt for the additional health benefits that it provides. If we are going to be consuming a lot of salt, I try to make it a little more healthy. I encourage you to do some research on himalayan pink salt. Of course, if pink salt isn't your thing or you don't have any on hand, regular table salt will do just fine.
How to Eat a Boiled Peanut
Eating a boiled peanut is quite easy. First, you want to make sure that it is warm. Not hot or it will burn your mouth.
Take the shell of the peanut and place it between your front teeth horizontally.
Bite the peanut slightly to crack the shell. You'll feel the shell of the peanut split easily when you bite down. Watch out! Salty liquid will come out of the shell of the peanut. It can get a bit messy.
Remove the cracked shell from your mouth, and crack the peanut the rest of the way with your fingers.
Scoop out the peanuts from the middle of the shell and enjoy their soft, delicious taste. Discard the shell after you've eaten the boiled peanuts from the inside.
Want more southern recipes?