This post contains affiliate links to Amazon. For more information, read our Disclosure Policy.
Being a homeschooling mama, means that I need to plan not only dinner for my family but also lunch. One of the easiest, quickest lunch option for me is homemade guacamole. It literally takes just 5 minutes to make and checks all the nutritious boxes.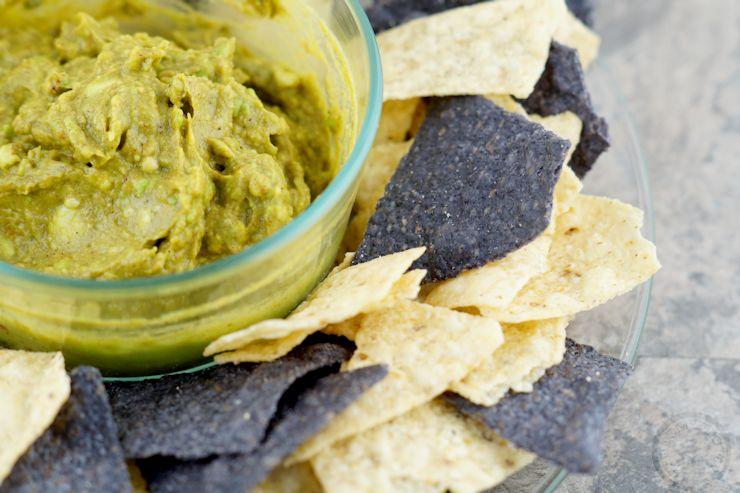 Just seeing these photos are making my mouth water. I love how you can see all of the spices swirled throughout the guacamole. I think the best part about homemade guacamole is how easy it is to customize it to your individual tastes. Some days you might want lots of spice while others you may be in the mood for a little something on the milder side.
Despite what your are craving, having a basic guacamole recipe is essential for when those cravings for Mexican cuisine strikes. You can skip the trip to the restaurant and make this classic recipe in less time than it takes to put on your shoes.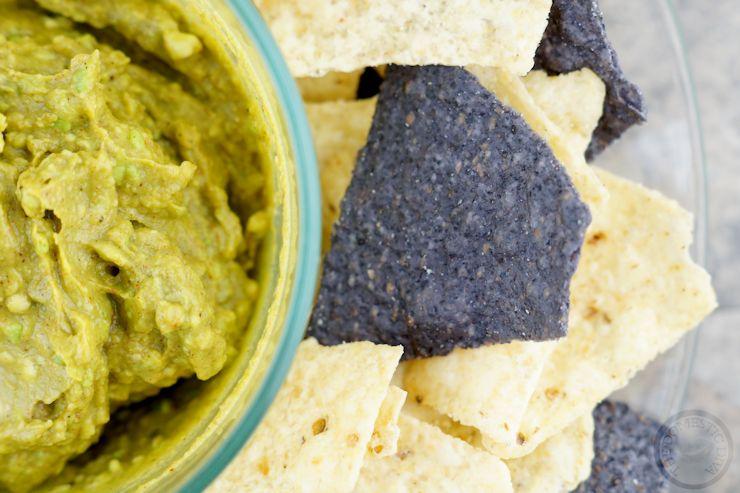 Avocados are packed full of Health Benefits
Avocados are packed with all kinds of nutritional benefits, I highly encourage you to do some research. You may be surprised at how many essential nutrients are packed into this little fruit. Yes, avocados are fruits which is all the more reason to stock up on them.
When purchasing avocados, buy in various stages of ripeness. Since my recipe uses 2 avocados at a time, I usually buy a pair of avocados at the same stage of ripeness and then several others at varying stages. I always purchase avocados in pairs so that I can enjoy guacamole several times a week.
If by any chance you notice your avocados are getting too ripe and you are unable to eat the right away, you could try an avocado keeper or you can make this guacamole recipe and freeze it. You can then enjoy guacamole when the mood strikes later.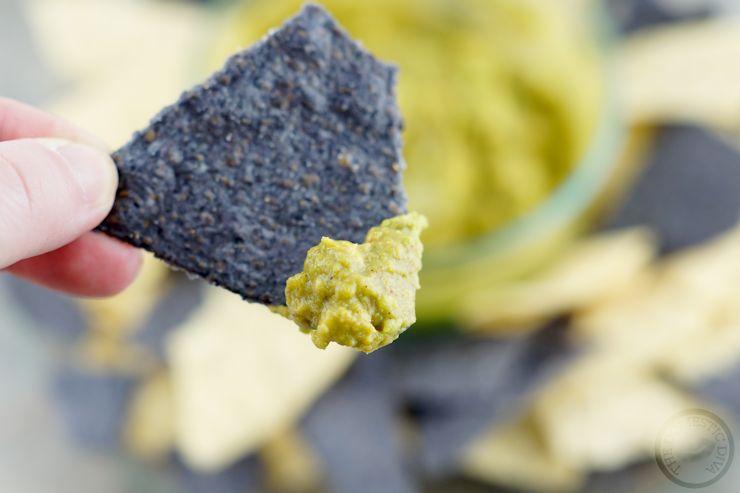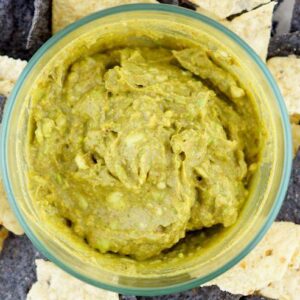 The Easiest Homemade Guacamole Recipe
Skip the trip to the restaurant and make this delicious, good-for-you dip at home. It literally takes just 5 minutes to make and checks all the nutritious boxes.
Ingredients
2

avocados

ripe

1

tsp

lime (or lemon) juice

1

clove

garlic

pressed

1/4

tsp

chili powder (or black pepper)

1/4

tsp

Himalayian Pink Salt

1/2

tsp

cumin

1/4

tsp

paprika

1/4

tsp

onion powder
Instructions
Cut open 2 ripe avocados. Remove the seed and scrape out the fruit into a bowl. Discard the peel.


Mash the avocado fruit in a bowl with a fork or spoon until desired smoothness is achieved.


Then, add remaining ingredients (all the spices and fresh garlic). Stir until well combined.


Serve with your favorite tortilla chips, fresh vegetables, or other mexican cuisine.

Notes
My favorite way to enjoy homemade guacamole is with multi-grain tortilla chips or blue corn tortilla chips. Yum!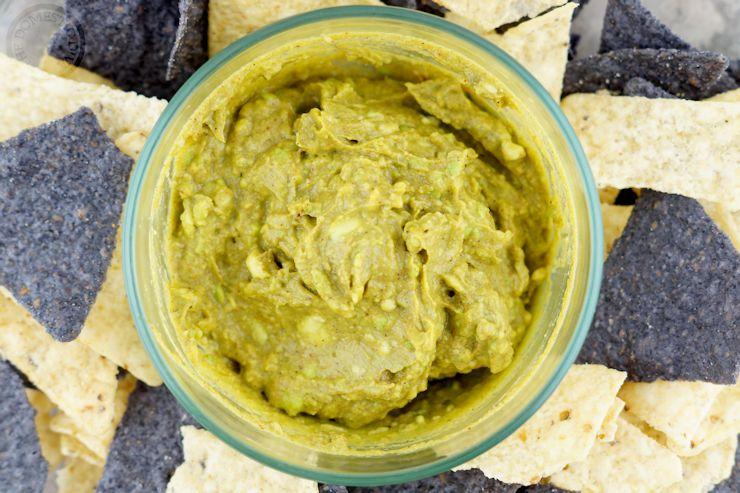 Homemade Guacamole is just as versatile as what you use to dip into it. There is nothing wrong with traditional corn tortilla chips but it is also fun to switch it up a bit. Why not swap white corn tortilla chips for something with a bit more color like blue corn tortilla chips. Add additional health benefits with multi-grain tortilla chips. Not in the mood for chips, dip your favorite veggies in your guacamole or add a dollop to your favorite Mexican inspired dishes.
What is your favorite way to enjoy guacamole?