May 15, 2018
This page contains affiliate links to Amazon. By purchasing something after clicking one of these links on this blog or my Amazon Page, I may receive a small commission (at no additional cost to you). More information can be found on this Disclosure Policy.
Binglist: Issue #02
This Week's Bingelist is a stream-worthy entertainment guide of what to watch this week. Featuring the best content from across the web that can be enjoyed wherever there is an internet connection.
What TV Shows to Binge-watch this Week

Image Source: Hulu
Boy Meets World on Hulu. Who else remembers this 90's sitcom? It is so much fun reliving moments from my childhood as I rewatch this show with my sons. As I told them when we started watching it, the first time I watched this I could relate to the kids on the show and now as I watch for the second time I can relate more with the parents. My boys are fascinated with the shows that I used to watch as a kid so I've been reliving my childhood a bit by watching a few episodes each night with them.
The Walking Dead returns on AMC. Finally the Walking Dead is back for it's mid-season premiere. I always hate it when shows take a break for the holidays, it seems like it takes them forever to return to TV. The Walking Dead is a show that my husband and I watch together weekly. We can't help but love this show seeing how it is filmed in Georgia. The mid-season premiere for season 8 is particularly significant because of what happens to one specific cast member. No spoilers, you just have to watch it for yourself!
Podcast Picks of the Week
Past Lives & Reincarnation on Mile Higher Podcast. I mentioned how much I love this podcast last week in our first Bingelist so I wasn't going to mention them again this week but this was seriously an extremely interesting podcast episode to listen to. If you have ever been curious about reincanation, then I'd highly recommend giving this episode a listen.
Darren & Graham of Grimerica chat about The Vaccine Conspiracy, Homeschooling, & The Art Of Podcasting on The HigherSide Chats: did you know that they have a nature school in Canada for preschool aged kids? How awesome would it be to attend a nature based school. I think we could all use a little more time in nature. Connecting with nature is great for our bodies both spiritually and physically.
Movie you have to watch
Movie I can't wait to see:
Currently Reading on Scribd
Scribd is by far my favorite platform for books and audiobooks because they are back to offering the choice of BOTH books and audiobooks for just $9. Think "Netflix of Books". This is an incredible value if you love to read or don't have time to read but want to start listening to more audiobooks (like I am). I love listening to audiobooks through the Scribd app with headphones on while doing housework or through a bluetooth speaker in the shower. Listening to an audiobook while doing something that needs to get done around the house is my favorite way to read.
After renewing my subscription, I stumbled across the book My Son and the Afterlife by Elisa Medhus. I recognized this book because the author is also the person who runs the YouTube channel: Channeling Erik. Even though I've been a fan of her YouTube content for several years, I had no idea that Elisa had written a book about her experience. I never really knew the backstory behind what happened to her son and why she speaks with him through mediums. The book is fascinating. Some parts you want to re-read just to make sure you fully understand it. If you ever questioned what happens after you die, I would give this book a read. It will definitely get your mind thinking about what could happen next.
Blogs Worth a Look
Snack of the Week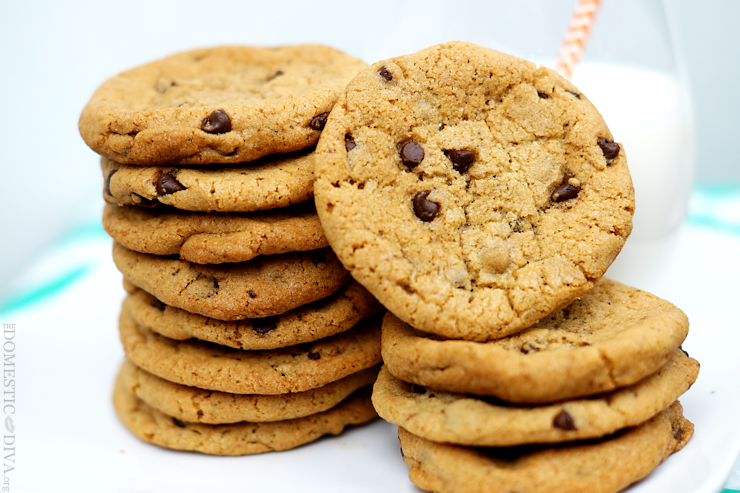 This week we are indulging in a bath of homemade chocolate chip cookies. This chocolate chip cookie recipe is a recipe I've been trying to perfect for years. Its very similar to a famous chocolate chip cookie company you might find at a mall. They are absolutely delicious. So much so that friends will be begging to know what is "the secret ingredient".
Want more bingewatching goodness?
Check out our previous bingelist to find out what blogs, books, tv shows, movies, and podcasts that made the cut.