December 22, 2019
This page contains affiliate links to Amazon. By purchasing something after clicking one of these links on this blog or my Amazon Page, I may receive a small commission (at no additional cost to you). More information can be found on this Disclosure Policy.
Disclosure: This post has been sponsored by Urban Pie Pizza Co.
The holidays are upon us. It is the end of the year. A time to relax, wind down, and enjoy a few moments with friends and family. This holiday season, I want to encourage you to unplug a bit. Take one night during the holidays to do something a little differently, a holiday read-a-thon.
Grab a good book and your favorite people let's make some homemade cookies and enjoy delicious Urban Pie Pizza.
What is a Holiday Read-a-Thon?
A read-a-thon is typically a set amount of time a group of people dedicate to reading. The time can be anywhere from a couple of hours to a whole day or even a week. The timing can be whatever you want it to be. The goal is to unplug and read a book.
Because the holidays are the time of the year when many have time off from school and work, this makes for the perfect reason to participate in a holiday read-a-thon with your family.
What do you need for a Holiday Read-a-Thon?
A Good Book. The whole idea behind a read-a-thon is to read as much as you can. Take a trip to the library or grab books from your to-be-read pile that you've been meaning to read.
Homemade Treats. Who doesn't love homemade treats during the holidays? Take a break while reading to cook some festive treats with the kids.
Pizza. What better food can you think of for a holiday read-a-thon other than pizza? If you opt for a frozen pizza like Urban Pie Pizza Co. there is no prep on your part other than cooking it in an oven.
Unplug. No electronics. Whatever time you've dedicated to the holiday read-a-thon, try to take this time to unplug for a bit. No phone, internet, or other devices. Just you, a good book, and delicious treats.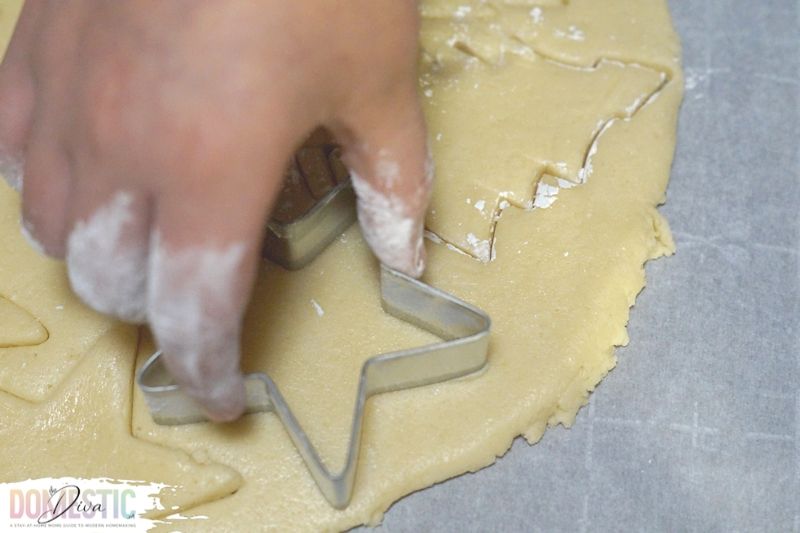 Creating a New Holiday Tradition
I enjoyed having a holiday read-a-thon with my family. We dedicated some time on a Saturday afternoon to be disconnected from our devices and spend time as a family.
We made homemade Christmas sugar cookies. The kids enjoyed decorating the cookies with icing and sprinkles. Something we haven't done in many, many years.
We opted to get books from our local library in anticipation of our holiday read-a-thon. The kids love any chance we get to visit the library. Because of the holiday read-a-thon, I was able to make a good dent in one of the books that I'm trying to finish reading by the New Year.
Give Urban Pie A Try
After baking cookies and lots of reading, we are thankful to have had Urban Pie Pizza Co. frozen pizzas to try out for dinner. Urban Pie is a new brand of pizza that I had not heard of before. However, I'm glad I was given the opportunity to try them out. Their pizzas are made with no artificial colors, flavors or preservatives. If you look at the ingredient list on the box, you can see exactly what you are getting with no mysterious, hard-to-pronounce ingredients.
Out of the variety of different Urban Pie Pizza Co. flavors, we opted to try the Pesto Fresh Mozzarella Pizza and the Broccoli and Cheddar Thin Crust Bianco Pizza. Out of the two that I tried, the Broccoli and Cheddar Thin Crust Bianco Pizza was my favorite. It is made with garlic oil, basil, mozzarella, provolone, and asiago cheese. It was delicious and a big hit with the kids too! Use the Store Finder to find out what Urban Pie pizza products are near you.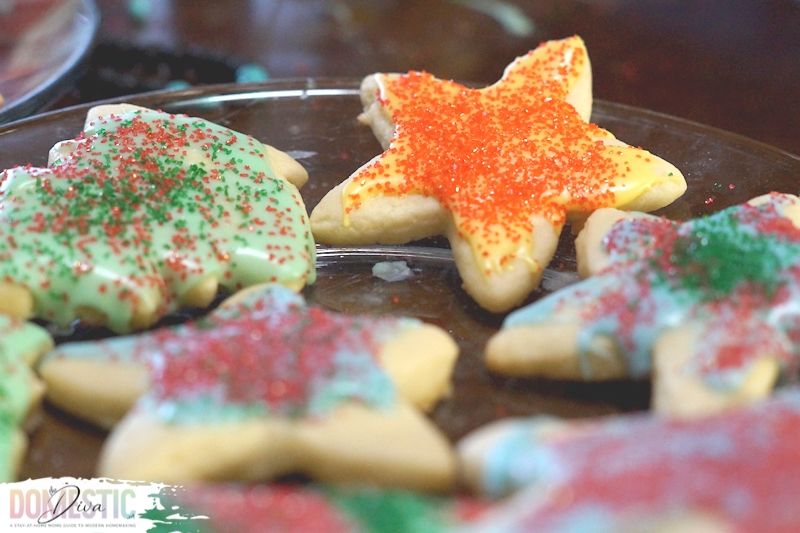 Final Thoughts
I thoroughly enjoyed our new holiday tradition. This is something that I can see repeating with my family year after year. Like family movie night, I can see incorporating more "reading" nights into our routine. Whether it is the holidays or not, anytime is a good time to unplug and read a book.
Did you like this post? Check out these other bookish posts.