May 24, 2012
(sponsored post)

I mentioned a bit earlier today that we had a birthday in our family earlier this week. My littlest kidlet turned 5!

As a Walmart Mom, I was given the opportunity to try out the custom cakes at Walmart's in-store Bakery. To be honest, I've never ordered a cake from the Bakery department. I either make my own or pick up one of the pre-made one's when I'm short on time. So this is a first for us. I couldn't think of a better day to try the Bakery than my youngest son's birthday.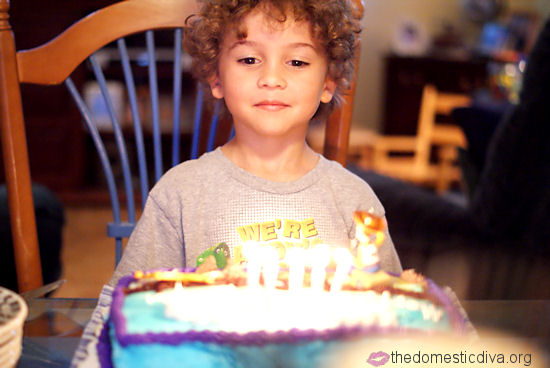 Together as a family we went to the Bakery department at my local Walmart to see what kind of character cakes they had available to make. I wasn't too sure how much time they needed to prepare the cake for us, so I went several days before we actually needed it. When asking my youngest kidlet what kind of cake he wanted for his birthday, "Batman!" was his answer. But sadly after thumbing through the "cake book" and talking with the lady working at the bakery there was no Batman cake. So after much discussion we finally all agreed on the Woody 1/4 Sheet Cake.
We placed our order for the 1/4 Woody sheet cake with white cake and buttercream frosting. We were then able to request a day and time for pickup.
Picking up our cake was simple. I walked into Walmart, asked for our order from the Bakery department, paid at the register (with the giftcard that was provided) and walked right back out. Took maybe all of 5-10 mins. Really quick and simple.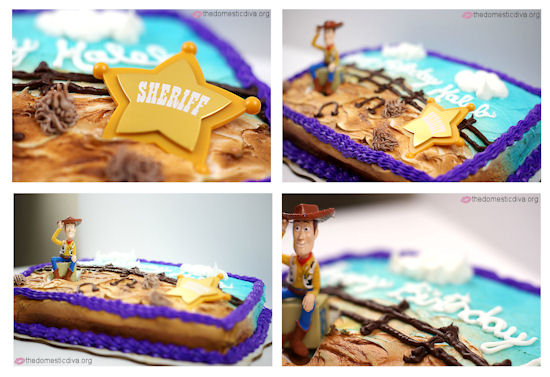 I thought the pricing was reasonable as well, our cake came out to be a little less than $20. The best part for me was that I didn't have to worry about the cake being ready in time, it was easy to plan out according to our schedule. And of course the cake was delicious. My youngest kidlet's favorite part of the cake was the Woody toy and Sheriff badge that he could wear on his shirt.
Have you ever ordered a cake from Walmart's Bakery?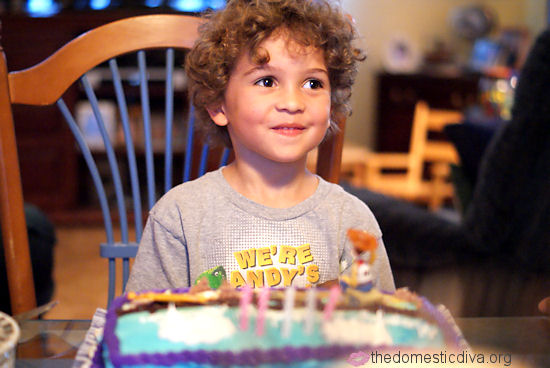 Disclosure: I am a Walmart Mom. I have been compensated for my time and efforts in creating this post as well as given a giftcard to purchase our birthday cake from the Bakery at Walmart. As always my participation is voluntary and opinions are my own. My experience may differ from your own.