October 15, 2012
Today I wanted to share with you all a new skincare line that I recently learned about. Own is a somewhat new line of skincare products aimed at providing healthy beautiful skin solutions in a new way. Longtime readers of my blog know how much I love a good app. Why not have an app as a diagnostic tool for your skin?
I'm at the age now where I am concerned about aging. I'm definitely starting to see a couple of wrinkles pop up here or there so I'm starting to look more into skincare products that are anti-aging. A representative for Own products recently contacted me to see if I would be interested in checking out their new app and corresponding Own skincare products as a Own Beauty Insider. The first step was to find out my recommended Own products using the free app which was easy to use. To do this one must take a photo of their face with your hair pulled back and no makeup on using the app. Don't worry, I was scared of that part too but with this photo the app is able to tell you where it thinks your "trouble" areas are and recommends Own products as solutions with a few helpful tips. I found the use of the app to be the most interesting as I've never had my skin examined before. The app is also used as a tracker so that one can see their progress over time.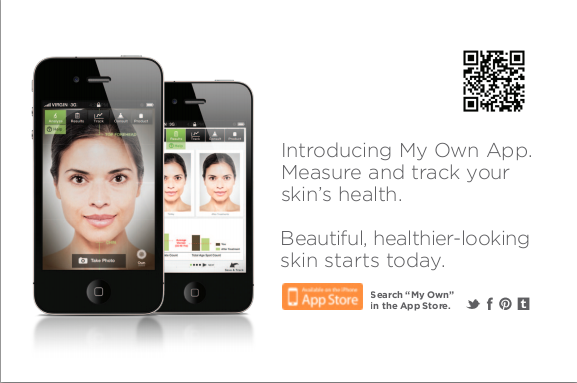 I was given the full line of Own skincare products to try out for myself. What I liked the most was that the routine is that it is all mapped out for me. I know what products to use in the morning and which ones to use at night. I'm used to only using 2 skincare products on my face, a face wash and a moisturizer, so I am trying to get used to using more than one product on my face. I've only been using these products for a couple of weeks now and so far I've noticed my skin feels softer. The only drawback I've seen thus far on these products are the price. They are definitely a little bit more pricey than what I would typically pay for a skincare product so Own has provided a way to Save 30% on today's purchase by using the promo code CLATODAY at checkout on ownproducts.com!
Disclosure: I was given samples of the Own skincare product line as a part of the Own Beauty Insiders program. However, while product was received thoughts are still my own.

Content and/or other value provided by our partner, Own.