When I heard that Google Reader would no longer be after July 1st. I was a bit sad. I mean, I've been with Google Reader for a very long time. For those of you that do not know, Google Reader is a RSS Feed Reader. Basically it is a place where I can catch up on all of my favorite blogs in one convenient space. I use apps on my phone that I check every morning to read the latest blog posts while I sip my favorite cup o' joe. But when my favorite space to read blogs decided it would no longer be, I was left scratching my head. What do I do now? How will I read my favorite blogs? Is there anything out there that can compare to the ease of use of Google Reader?
After much research and contemplation, I found a service that I like equally, if not more, than Google Reader. In fact, I've already made the switch and I'm not looking back. Enter Feedly. For me it started with downloading the app on my phone since that is the device in which I'm most likely to read a blog post from. If the app could win me over then I knew I'd be sold. How was it? you ask. In a word…..beautiful. It was clean and seamless and effortless on my part. All I had to do was sign into my google account and everything was automatically imported to my device for me. It took a moment for me to get used to scrolling through blog posts but it quickly became routine and has actually helped skimming through my favorite blogs to find the posts I'm most interested in a breeze.
It looks great on my phone, a tablet, but is there a web version? I wasn't sure. So today I looked it up and behold they have a Firefox extension! I'm hooked!!! Just like the apps the web version is just as nice. I really like the tiny greyed out icon on the right, bottom side of my browser that allows me to share the page I'm on with friends on social networks.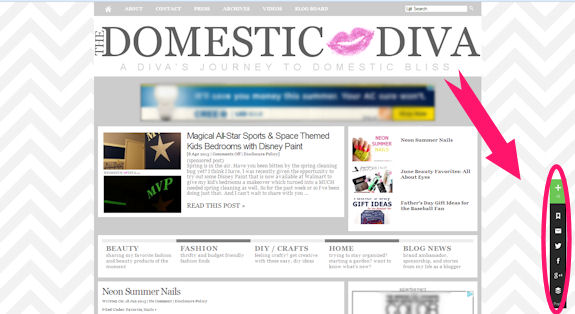 At first, I was scared of the switch. I was afraid I wasn't going to like it. But with each passing day I become more familiar with this new service and find different aspects of it that I love.
Do you use Google Reader? What are you going to switch to?