May 20, 2016
Last Updated on
This post has been sponsored by Walmart.
What I love about Spring and Summer months are all of the delicious produce options. Ideally I would love to grow all of our favorite fruits and vegetables but let's get real, gardens are hard work! However, when shopping for fresh fruits and vegetables for my family it is always great when I see that some of our favorites have been grown close to where we live. Visiting a local farmers market or farm is a great way to get locally grown produce but did you also know that Walmart carries locally grown fruits and vegetables in their stores as well?
As a part of the Walmart Moms, I was asked to visit my local Walmart store to check out what selection of locally grown produce they had available. As I began looking around at the various produce and reading the information on each label I was pleasantly surprised that a large variety of their fresh produce comes from the United States. While I think that fresh fruits and vegetables being grown in the U.S. is fantastic, California isn't exactly close to home seeing how I live in Georgia. So I was on a mission to find fresh fruits and vegetables for my family that were a little closer to my neck of the woods. I was able to find fresh fruits and vegetables not just from my state but also neighboring states as well like Florida and Alabama. While I would love to visit a farm stand in one of those states, that is just a little too long of a drive for us so I like that Walmart gives my family the opportunity to purchase produce in their stores that have been grown not only in my state but also states around me as well.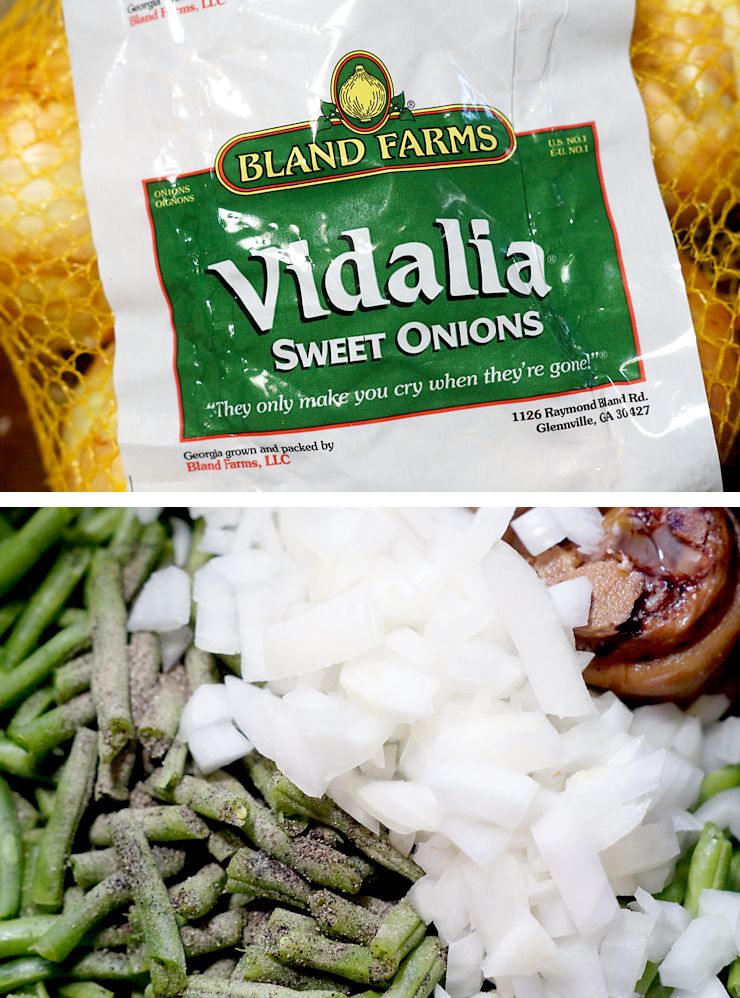 I was able to find fresh peaches grown right here in Georgia as well as delicious Vidalia Onions. I picked out some green beans from Florida as well as a seedless watermelon. The fresh Georgia Grown peaches and seedless watermelon from our neighboring state, Florida, made for a delicious quick and easy fruit salad as I layered it into a trifle dish and topped with some fresh peppermint leaves from my own garden. Making Southern Style Green Beans with fresh locally grown green beans and vidalia onions from the produce section at Walmart is just as easy! This is a recipe you are going to want to keep on hand for entertaining guests or Sunday suppers with family.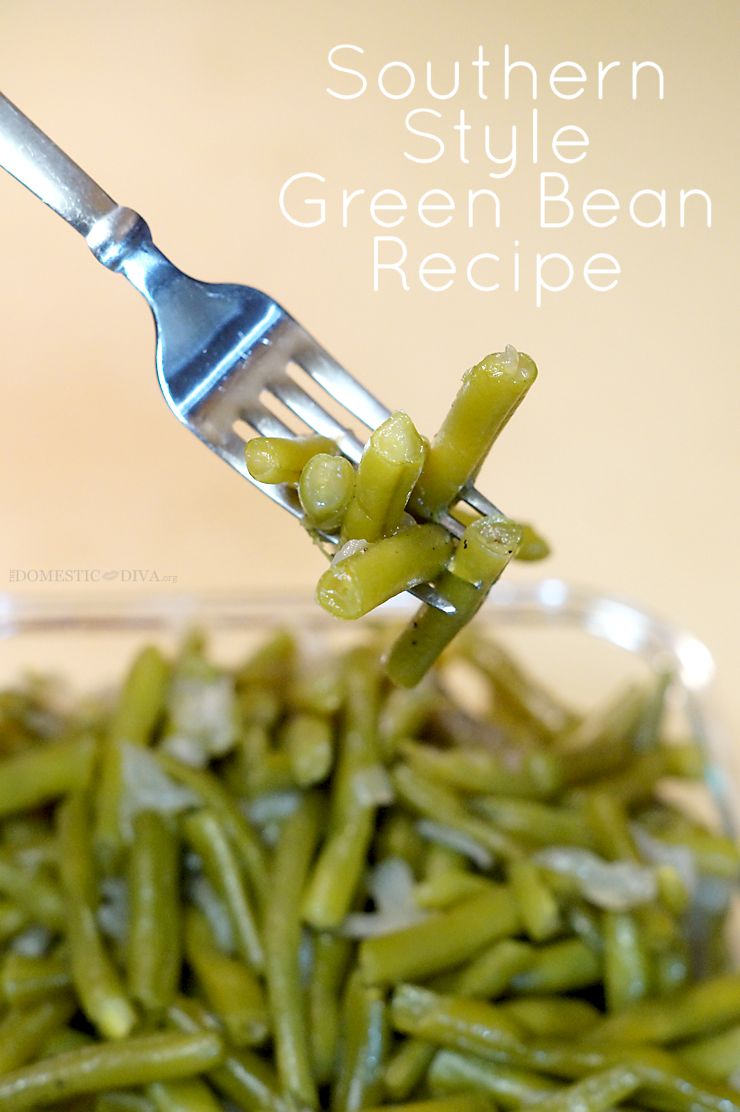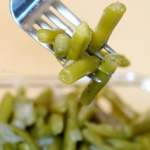 Southern Style Green Beans
Green beans never tasted this good. Using fresh green beans this southern recipe brings so much flavor to the table it will become an instant family favorite.
Ingredients
2

lbs.

Fresh Green Beans

ends removed, bite-size pieces

1

Vidalia Onion

diced

2

tbsp

butter

1/2

tsp

black pepper

1

small ham hock

salt to taste
Instructions
Take the fresh green beans and remove the ends. Then break each bean up into smaller bite sized pieces.

Place into a medium stock pot along with onion, butter, black pepper, and ham hock.

Cover with water.

Heat on stove until the beans begin to boil.

Cover, reduce heat, and let simmer for approximately 30 minutes or until beans are at desired tenderness.

Remove ham hock and discard after cooking.