This blog uses affiliate links. By purchasing something after clicking one of these links, I may receive a small commission. For more information: See
disclosure policy
. Thank you for helping support my family.
Breakfast night is one of our favorite nights of the week. Often the breakfast foods like bacon and eggs are reserved for breakfast nights because I'm not a great morning person. It is hard enough for me to get going in the morning without having cooking be the first thing on my agenda for that day. Today I want to share with you a recipe that is great for traditional breakfast or breakfast for dinner. This recipe makes use of overripe bananas and is a bit different from your typical banana bread. This recipe makes about two dozen waffles that can be eaten immediately or frozen for a homemade breakfast during the week.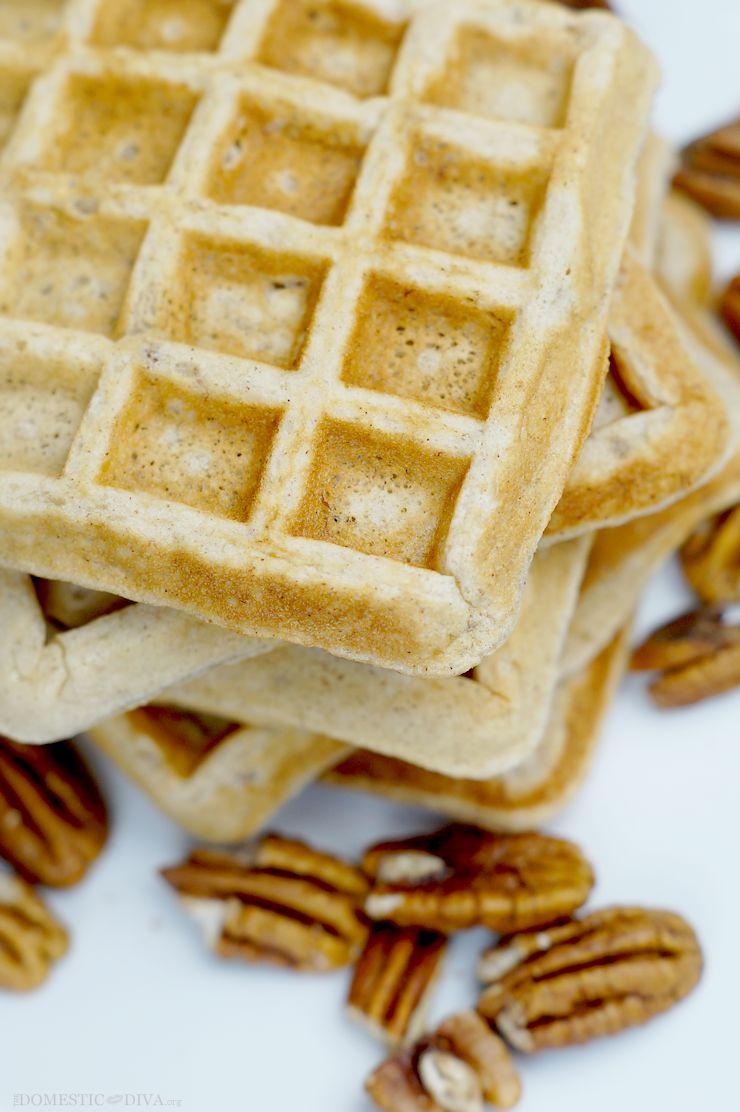 Southern Banana Pecan Waffles
1 box white cake mix
4-5 ripe bananas
4 whole eggs
3/4 cup whole milk
1/2 cup chopped pecans
1 tsp cinnamon
1 cup all purpose flour
Combine cake mix, banans, eggs, milk, cinnamon, and flour into a bowl. Mix with a handmixer until smooth. Fold in nuts.
Preheat waffle iron. Ladle 1/4 cup of waffle mixture into each greased waffle mold. Cook waffles until golden brown in color.
Serve with syrup if desired (they are tasty on their own as well as the cake mix and bananas gives the waffles a bit of sweetness).

I love these for breakfast night. They are also very convenient when frozen as a quick, on-the-go breakfast option as they are slightly sweet so the use of syrup is not really necessary.
What is your favorite breakfast food?