The following post may contain affiliate links. For more information, please see our Disclosure Policy.
(sponsored post)
My boys and I started back homeschooling on Monday and I think I'm still in shock that yet another year of school is here. I'm in disbelief that my little guys are now in 4th and 6th grade. A middle schooler? Like, when did that happen?
Many are back to school shopping for supplies, clothes, and shoes this time of year. If you are anything like me you love to find a good deal on the essentials. Whether you are looking for uniforms to match the school dress code, graphic tees with your kid's favorite characters, or clothes for extracurricular activities, Walmart has a wide selection in their stores right now for kids and adults.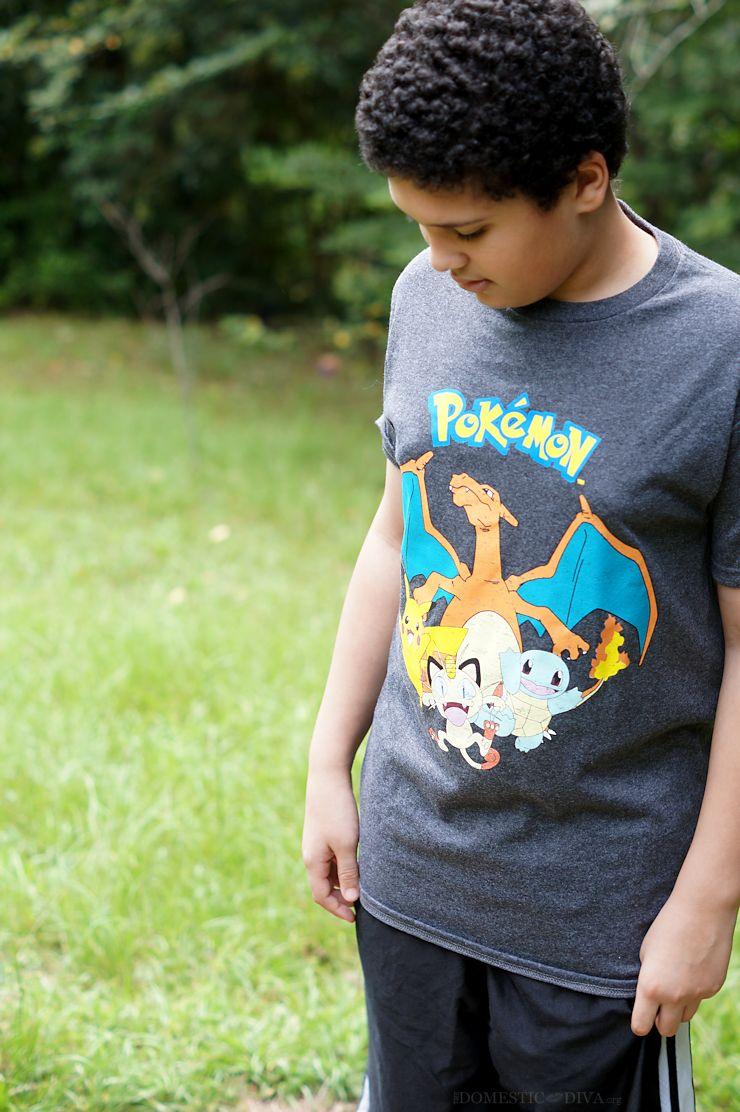 My oldest, entering middle school, is in a growing phase. We seemed to have jumped from shopping in the boys department to the men's this year. He loves graphics tees with his favorite characters on them. If it has to do with gaming or super heroes he is all into it. Walmart carries a fantastic selection of graphic tees for the entire family. I knew I would be able to find something that he would love. After checking out the graphic tee wall in boys for his little brother we headed over to the men's department to find the perfect shirt for my oldest's first day of school. Both my oldest an I were ecstatic to find a Pokemon graphic tee in the men's section for just $7.50. Not only will it be great to wear while we do our school lessons but he can also wear it when we participate in Pokemon GO hunts as a family.
Besides Pokemon Go another activity my family does several times a week is go on walks together. We have several nature trails and parks in our area that we visit often. These areas are where we log those PE hours the boys need for school. For my youngest I wanted to find something for him that matched his personality yet was something that he could easily play in when we go to the park for PE. The Russell shirt and shorts were just $7.76 each at Walmart. They are made of a light weight, soft, silky material that has Dri-power 360 built in to wick sweat away from the body. These will be great when we go on long walks or even field trips. My youngest loves that the shirt has a collar which is a must-have for him. I like the built in wicking feature to keep him cool during outdoor activities.
Where do you typically buy your kid's school clothes from?