Growing up in middle Georgia, boiled peanuts are practically a staple of life around these parts especially during the Spring and Summer months. It is commonplace to go for a quick drive through town or drive through "the sticks" during a weekend road trip and come across a guy who has set up a boiled peanut stand along the side of the road. With his homemade sign and giant vat of peanuts he hauls on a trailer behind his pickup truck, hot boiled peanuts are most commonly served in a large Styrofoam cup to keep them nice and warm. It comes at no surprise to see the ground littered with boiled peanut shells as you attend a local little league game, walk through the flea market, or checkout a fair during festival season.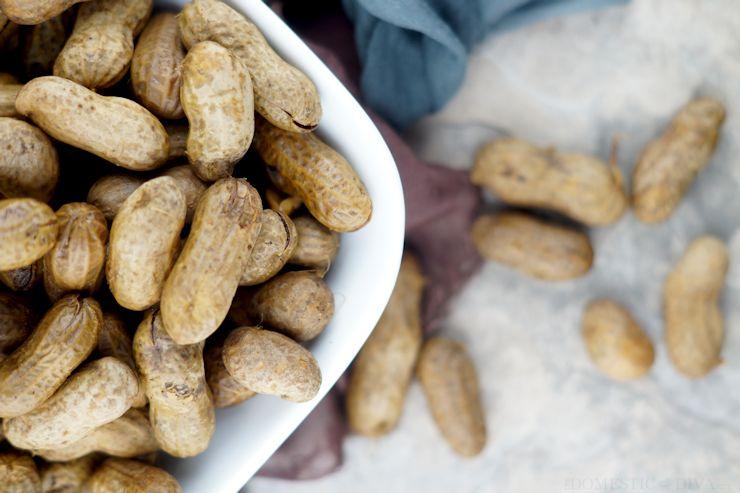 My boys and I love hot boiled peanuts. What may surprise you is how incredibly easy they are to make at home! Making a large batch of hot boiled peanuts takes very little prep work. The hardest part is waiting for the slow cooker to cook them. This recipe is great for a crowd, party, family get together, or just an easy to grab snack.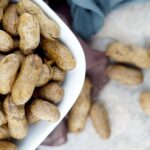 Southern Boiled Peanuts Slow Cooker Recipe
Nothing is more southern than boiled peanuts. Warm and salty this slow cooker recipe will be a hit this summer. Crack some shells and enjoy some soft boiled peanuts that are sure to satisfy that salty craving.
Keyword:
Boiled Peanuts, Slow Cooker
Ingredients
2

lbs.

green peanuts

1/8-1/4

cup

Himalayan pink salt

depends on how salty you like your boiled peanuts

water

6

Qt.

Slowcooker
Instructions
Place peanuts into your slow cooker.

Sprinkle pink salt over top.

Fill the Slowcooker with water until the peanuts are covered.

Put on the lid to your slowcooker and set it to cook on Low for 10 hours.

After 10 hours, check your peanuts, they will be done but still have a slight bite to them. We prefer ours soft and salty so I like to cook them for an additional 10 hours, so set the slow cooker on Low for another 10 hours and wait just a little bit longer.

After the second cooking round the peanuts should be done. Shell as you eat. Enjoy!

I told you this recipe was simple. Now you know how to make boiled peanuts any time. As far as the salt goes, regular table salt is what is traditionally used when making southern boiled peanuts but we prefer Himalayan pink salt for the additional health benefits that it provides. I kind of figure if we are going to be consuming quite a bit of salt with these delicious boiled peanuts, I might as well add a little bit healthy of into it.