February 22, 2018
Disclosure: This post was sponsored by Tai Pei, all opinions expressed in my post are my own.
What if I told you that you could have a delicious lunch waiting for you in your freezer that can easily be prepared in about 5 minutes? Tai Pei single serve frozen entrees are a convenient way for Mom to get a delicious and nutritious lunch to help her get through the rest of her day. While they do offer classic asian dishes like fried rice, Tai Pei single serve entrees also offers other restaurant inspired flavors made with real ingredients so it's easy to find your favorite.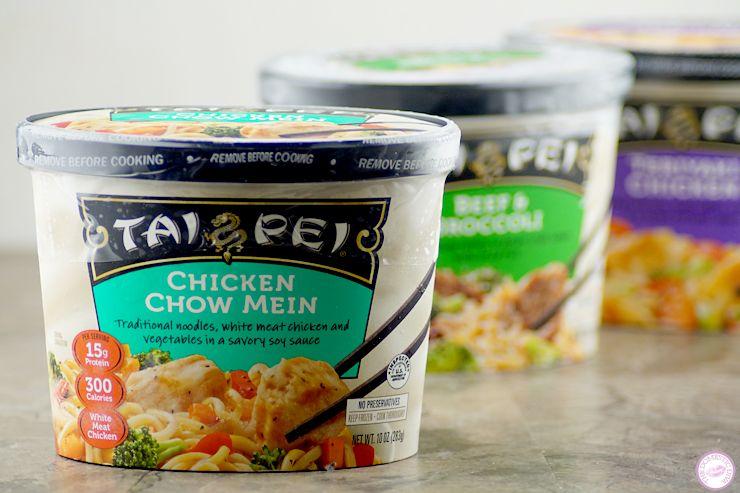 When you are a homeschooling mama most weekdays you not only have to play the role of mom but also teacher and lunch lady. I began meal planning out of necessity because not only do I have to think about the meals I make for my family at dinner time but also what are we going to eat for lunch as well. Lunch time is considerably more relaxed in terms of meal prepping because we need to eat & get back to our studies in a timely manner. Often I will serve the kids quick fix meals like sandwiches or leftovers. But what if Mom doesn't want to eat chicken nuggets with the kids?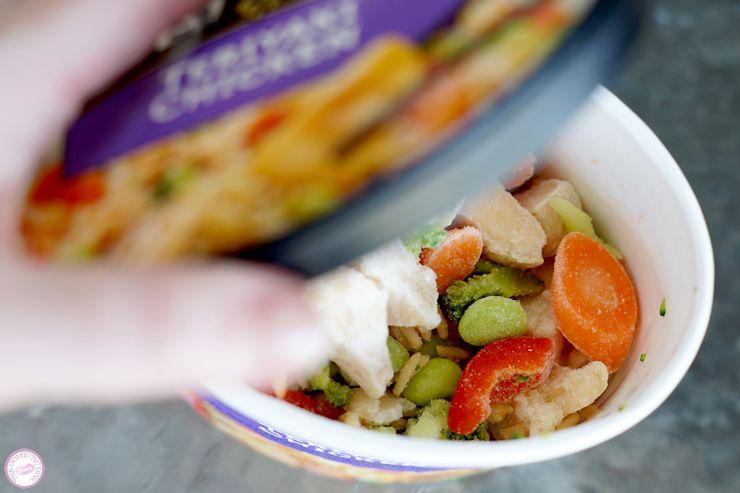 I'm pretty sure I will always have a few Tai Pei single serve entrees in my freezer from here on out. I was recently given the opportunity to try them out and they kind of changed the way that I look at lunch. Tai Pei single serve can be found in the freezer section of your local grocer in a variety of flavors from frozen fried rice to chicken chow mein. The same delicious asian dishes you would find at your favorite restaurant are conveniently available in microwavable containers so lunch is ready to eat in 5 minutes.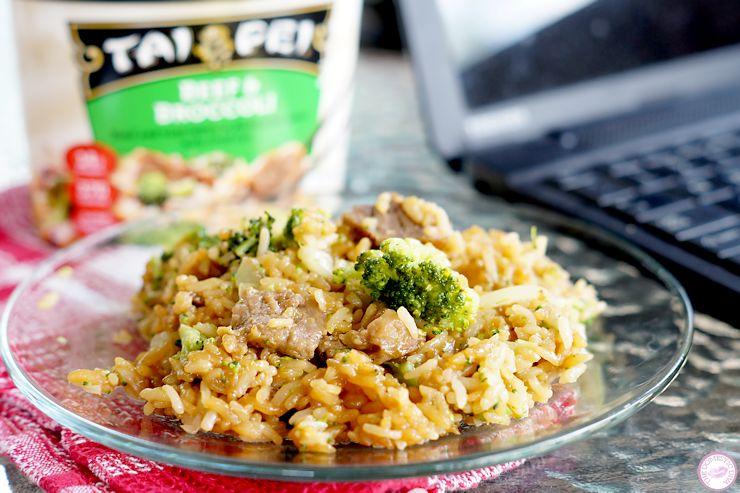 When it comes to microwaveable lunches let's face it there are some pretty bad ones out there. But Tai Pei single serve entrees isn't one of them. These single serve containers store easily in the freezer, microwaveable, full of flavor, contain no preservatives, and have an ingredient list you can actually pronounce. Each single serve entree cooks in less than 5 minutes. I was surprised at how delicious each Tai Pei single serve frozen entree tasted. Both the meat and vegetables cooked perfectly inside each container. The sauce added the right balance of flavor without being overwhelming. I didn't feel like these entrees were lacking anything, it was all perfectly seasoned. Also those portions, each single serve entree contains just enough food to help you finish tackling your busy day with over 10 grams of protein and many flavors being less than 500 calories each.
What I love the most about Tai Pei single serve entrees is the variety of asian food favorites that are available. It is easy to find a favorite like fried rice at a store near you. I chose the beef and broccoli, teriyaki chicken, and the chicken chow mein. The meats in these dishes was fantastic, it had a wonderful texture, and didn't get overcooked in the microwave. I enjoyed all 3 of the flavors that I opted to try for various reasons. Depending on my mood or particular cravings I might be having, I could definitely see myself eating any one of these flavors for a quick lunch. My husband loved the beef and broccoli which is his favorite dish to order at an asian restuarant. I couldn't get enough of the chicken chow mein as I love asian noodle dishes.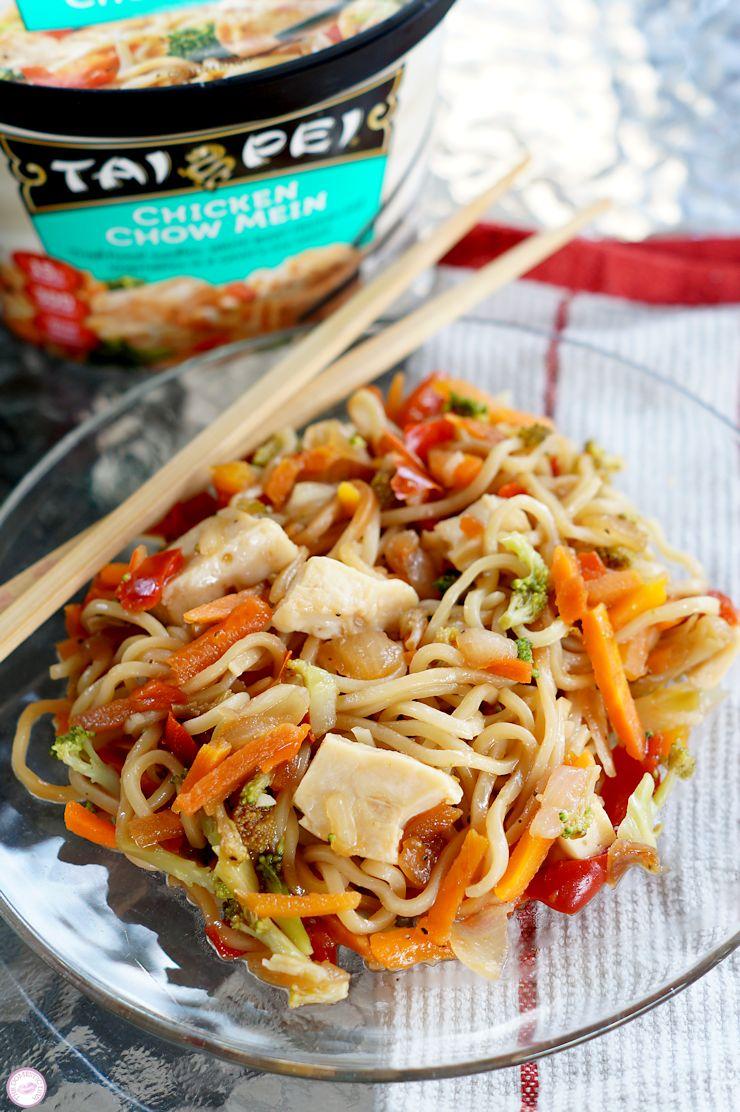 How do you do lunch?
Do you go to a fast food restaurant? Do you enjoy lunch at home? Do you prefer to heat up something quickly from the freezer?
I would love to know how other moms tackle lunch time. Let me know how you do lunch in the comment section below. And yes, if you were wondering, that chicken chow mein tasted just as good as it looks in that photo.