This post may contain affiliate links to Amazon. For more information, please read our Disclosure Policy.
I've been on a mint kick for several months now and it doesn't look like this craving is going anywhere anytime soon. One of my favorite mint pairings is with chocolate. I love when mint chocolate desserts have that cool, mint green color to them. Today, I'm going to share with you a quick and easy no-bake recipe for a mint chocolate chip pie that's perfect for St. Patrick's Day or anytime you are having a mint chocolate craving.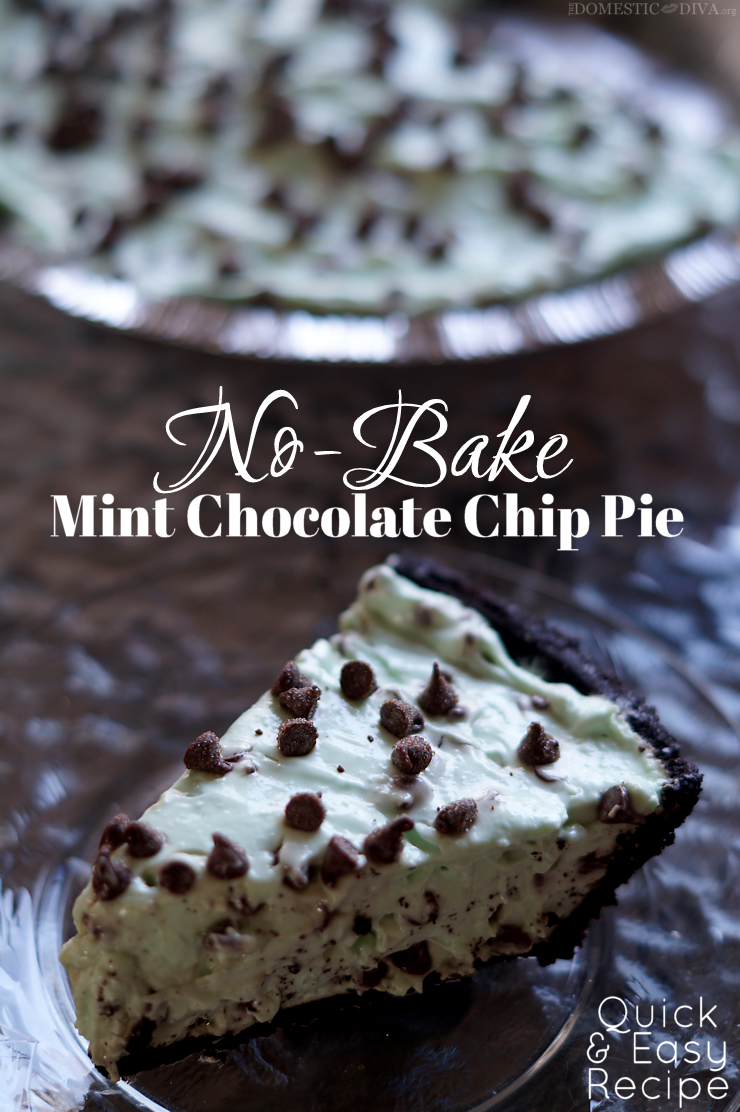 Ingredients
4 oz cream cheese, room temperature
1 3.56oz box Hershey's White Chocolate Instant Pudding Mix
1 cup whole milk
1/4 cup powdered sugar
8 drops of green food coloring
1 tsp pure peppermint extract
1 tub of whipped topping
3/4 cup mini semi-sweet chocolate chips (1/4 cup extra for sprinkle on the top if desired)
1 Oreo pie crust
Directions
First cream together the cream cheese, sugar, pudding mix, and milk with an electric hand mixer until smooth. Add food coloring and peppermint extract. Mix until the color is evenly distributed throughout the mixture. Next, fold in the whipped topping. Then, fold in the chocolate chips. Place the mixture into an Oreo pie crust and sprinkle with extra chocolate chips if desired. Cover and place in the fridge for 2 hours. Keep chilled until ready to serve.