This post may contain affiliate links to Amazon. For more information, please read our Disclosure Policy.
(sponsored post)
Are you planning something special for the Fourth of July? Regardless of how you choose to celebrate, if you are looking for a patriotic dessert to prepare and share with family or friends then keep reading for a recipe that uses delicious fruits of the summer. This dessert has it all. A little red, white, and oh look blueberries too!
When thinking of a patriotic dessert I knew I wanted to incorporate fruit into in some way. Summer to us means fruit! We love all of the fruits that are in season from melons to berries. As a Walmart Mom, I went to my local Walmart store to pick up all of the ingredients and supplies I needed to make this festive dessert for my family.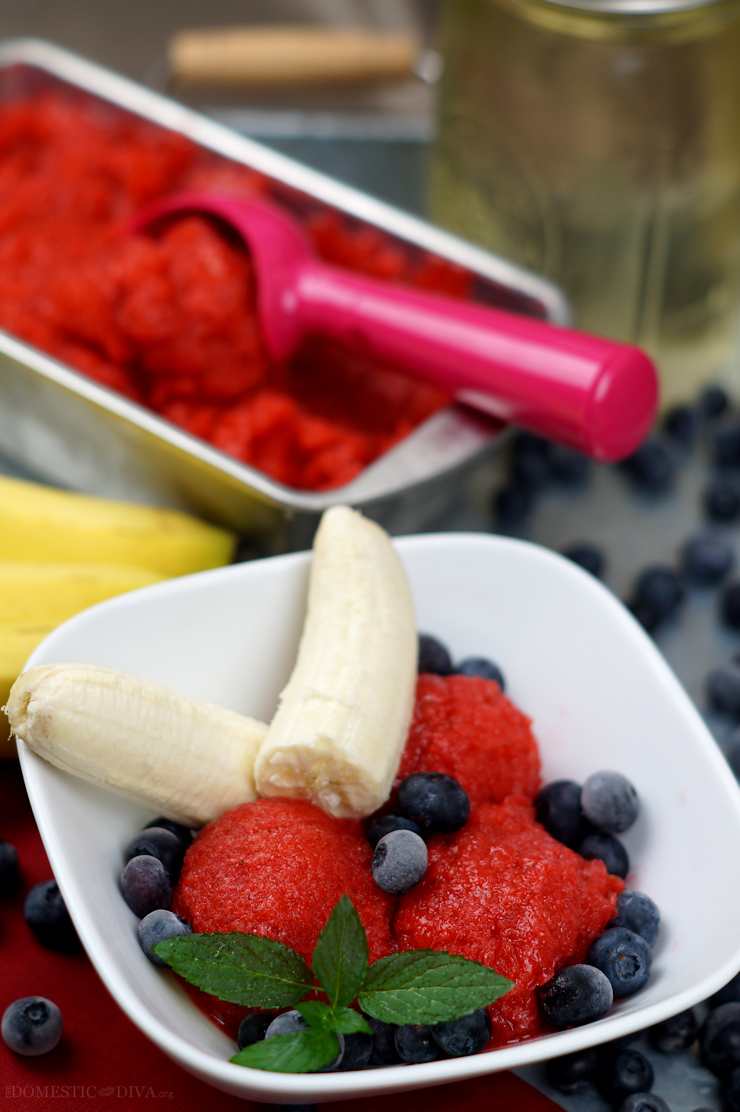 For this recipe you will need some supplies along with fresh produce. The best part is perhaps that everything one needs to recreate this recipe can be found in a Walmart store. For example, I knew I needed a new loaf pan to make this recipe and an ice cream scoop. I found it so awesome to find that Walmart had a metal loaf pan, just like the one I had in mind, for just $.88 and an ice cream scoop was just $.88!!! I love when I find amazing prices like these in my store.
Red, White, and Blueberry Sorbet
2 pounds strawberries, tops cut off
Juice of 1 lime
1 cup simple syrup
bananas
blueberries
Also needed:
metal loaf pan
ice cream scoop
aluminum foil
Blender
In a blender, add 1 cup of simple syrup, the juice of one lime, and 2 pounds of strawberries. Blend until completely smooth. Transfer the mixture to a metal loaf pan. Cover with aluminum foil and place in freezer. Every 4 hours stir the mixture in the loaf pan to break up ice crystals. Continue checking on the mixture and stirring until the strawberry sorbet has reached desired hardness. Garnish with fresh blueberries and ripe bananas for a red, white, and blue themed dessert.
NOTES: the total time for the strawberry sorbet mixture to set up depends on how cold your freezer is. If making this recipe for a get together it is best to prepare a day or two ahead of time. Breaking up the ice crystals every few hours will make for a smoother texture to your sorbet. If you have an ice cream maker, the sorbet can be prepared in that as well.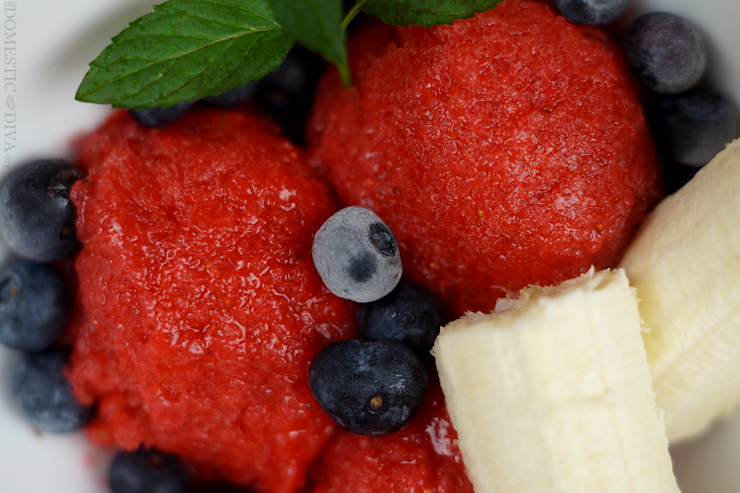 Simple Syrup
1 cup granulated sugar
1 cup water
In a saucepan, heat water and sugar on high until boiling. Stir to help dissolve the sugar. Reduce the heat to medium and simmer for 5 minutes. Remove from heat and allow to cool to room temperature. Pour into a glass container like a mason jar with a lid and chill in fridge until ready to use.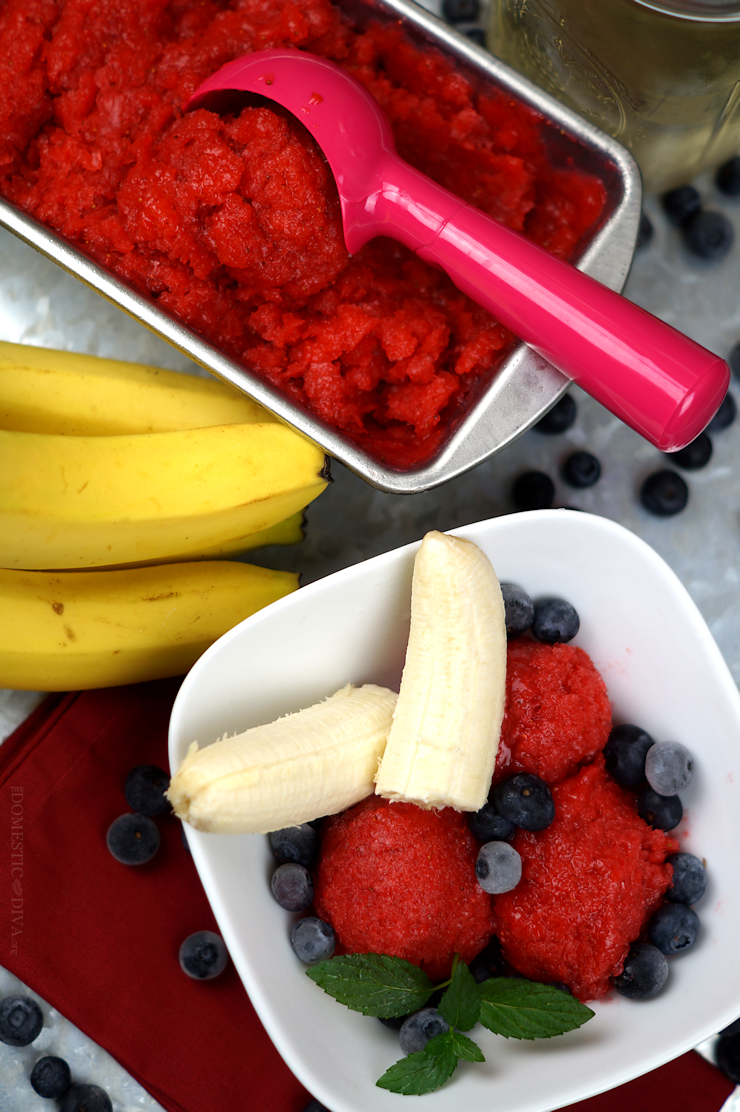 I hope you enjoy this recipe as much as my family and I did. It's a great way to get in some extra fruits into your diet and enjoy a little cool, refreshing sweetness on a hot summer day. This recipe would also be a great way to use some fresh, summer produce that is in season right now at Walmart.
What are some dishes you are going to be making for the Fourth of July?
Disclosure: As a participant in the Walmart Moms Program, I've received product samples and compensation for my time and efforts in creating this post. All thoughts and opinions are my own.