This post may contain affiliate links to Amazon. For more information, please read our Disclosure Policy.
Jump start your morning or get an energy boost mid afternoon, this toast topping combination is not only tasty but also good for you.
Jump to Recipe
Toast is such a basic food. So much so that we don't really give toast much thought. It might not be something that you typically have a craving for. The secret to desirable toast is all in the topping combination. Today I want to share with you how to put together, what I would easily consider, the ultimate toast topping combination.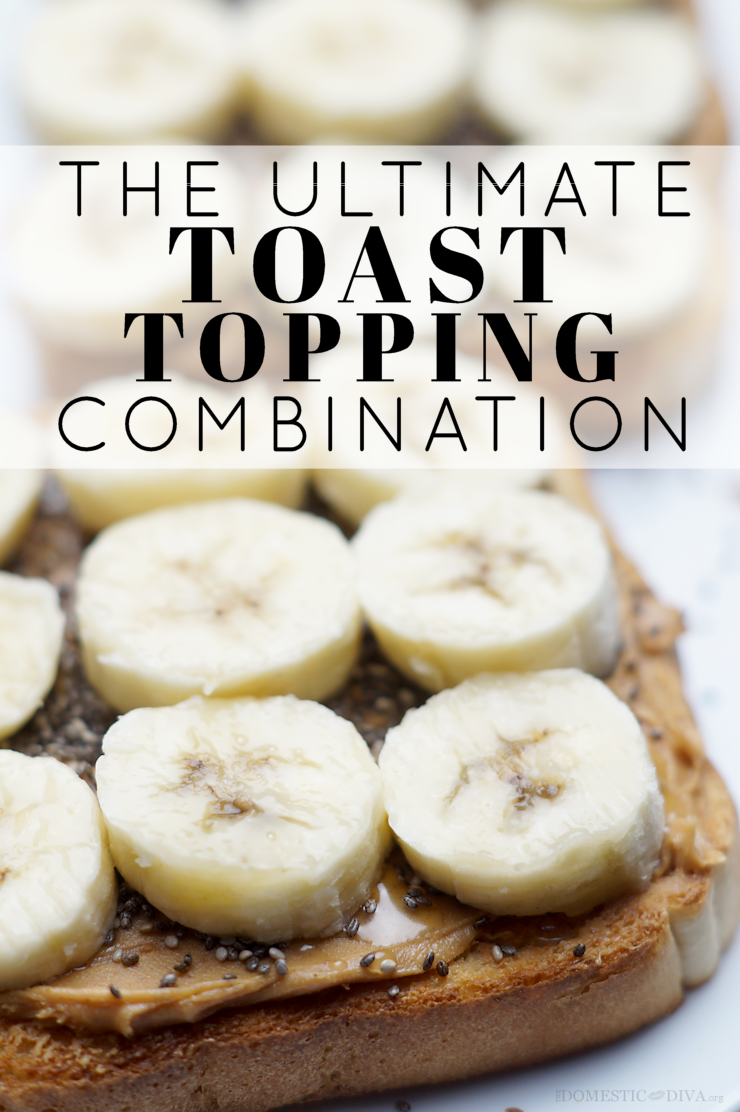 The Ultimate Toast Topping Combination
For this recipe, you'll need a few ingredients that you probably already have in your cupboards. Your favorite sandwich bread, bananas, raw organic honey, and chia seeds. That's it!
Hungry? In less than five minutes, you can satisfy your hunger craving quickly. I love to eat it first thing for breakfast or as snack between meals. Chia Seeds adds a bit of health on top of this toast.
Chia seeds can be used in a variety of ways. I love to make my own yogurt and chia seed jars for breakfast. They taste really good paired with fresh fruit or added to a smoothie. Adding chia seeds on top of toast has quickly become my new favorite way to eat Chia.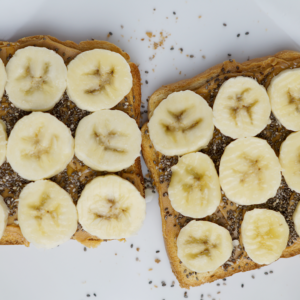 The Ultimate Toast Topping Combination
Jump start your morning or get an energy boost mid afternoon, this toast topping combination is not only tasty but also good for you.
Ingredients
2

slices

of bread of choice

peanut butter

crunchy or creamy, whatever you like best

1/2

tbsp

chia seeds

1

banana

honey
Instructions
Start by toasting 2 slices of bread.

After toasting, top with desired amount of peanut butter onto each piece of bread.

Drizzle in zig zag motions with desired amount of honey- more or less depending on how sweet you want your toast to be.

Next sprinkle both pieces of toast with the chia seeds.

Then cut a banana into 18 slices and place on top of your toast in 3 rows of 3 pieces each.

---
---
The Secret to Perfect Toast Every Time
4 Slice Toaster
The secret to perfect toast every single time is all in the appliance that you use. At times I find myself making a lot of toast at once for my family so I am a huge fan of 4-slice toasters. Switching from a 2-slice to a 4-slice toaster does make a good bit of difference when you are trying to save as much time in the kitchen as possible.
Great First Food for Kids to Learn to Make on their Own
Making toast is one of the first foods that I taught my boys how to make on their own. When my boys started asking what they could learn how to cook, toast was the first "recipe" they learned how to make.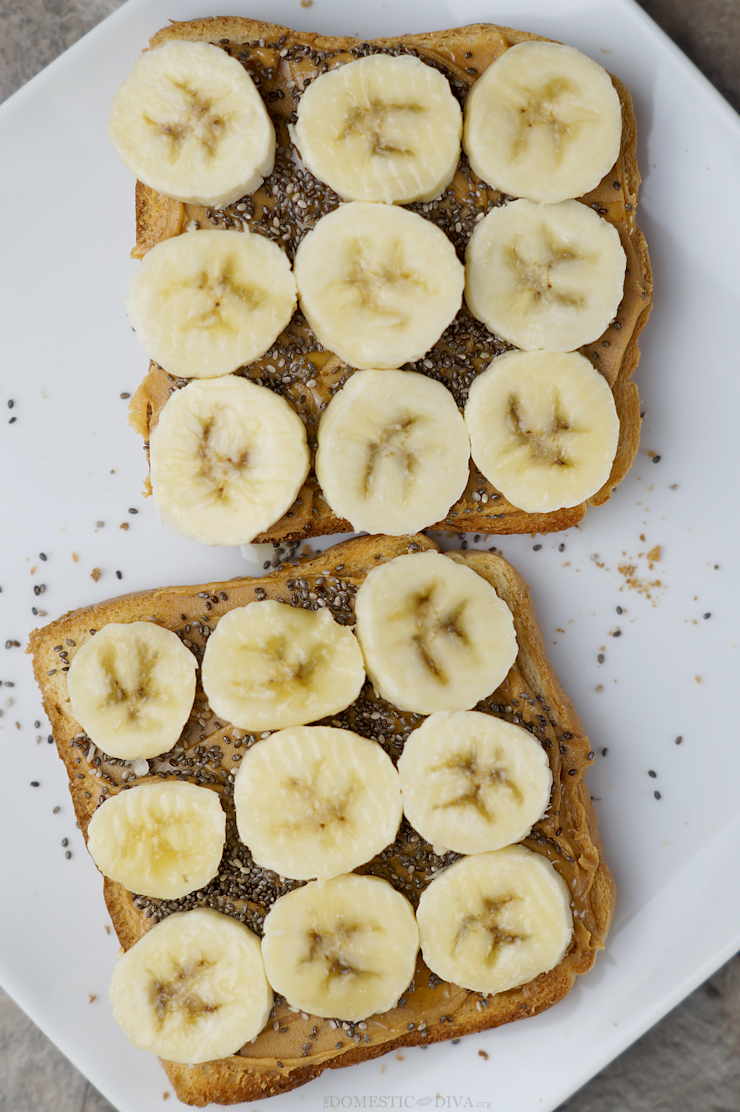 Convection Toaster Oven – The Appliance I didn't Know I Needed
Adding a convection toaster oven to my kitchen was one of the best decision I ever made. It has been well worth the investment when it comes to making large batches of toasty bread for dinner. I have used this toaster oven way more than I ever thought I would.
It's All in the Settings
When it comes to figuring out the best toast setting, it is all about trial and error. Some people like their toast really dark, others just slightly toasted. You have to experiment with your toaster to figure out what setting you prefer.
What is your favorite toast toppings?