This post may contain affiliate links to Amazon. For more information, please read our Disclosure Policy.
Winter is officially here that means that most mornings I want to start my day with a hot cup of coffee to warm me up. But not just any coffee will do. I love coffeehouse drinks but hate getting out in the cold to make the drive. Not to mention the price which can really put a damper on your morning. One of my favorite coffeehouse beverages besides a caramel macchiatto is a peppermint mocha latte. You would be surprised how easy it is to make a Peppermint Mocha Latte in your microwave!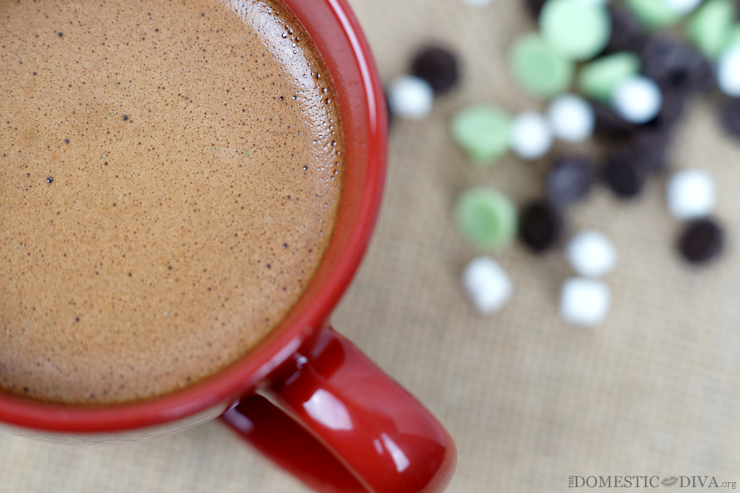 Peppermint Mocha Latte Microwave Recipe
1 tbsp dark chocolate and mint chips (I used Nestle Toll House Winter Dark Chocolate and Mint Morsels, but any kind of chocolate and mint baking chips will do)
1 tbsp Jet Puffed Mallow Bits
1 rounded tsp instant espresso
3 oz. hot water
5 oz hot whole milk
1 tbsp cocoa powder
1/2 tsp sugar
In a coffee mug combine winter morsels, mallow bits, espresso, cocoa powder, and sugar. In a glass measuring cup, heat 3 oz. of water for 2 minutes in the microwave or until very hot. Pour hot water into coffee mug and stir to allow the chocolate chips to melt. Then heat 5 oz of whole milk in a glass measuring cup in the microwave for about 2-3 minutes or until hot but not boiling. Pour the hot milk into the coffee mug and stir until combined with the chocolate espresso mixture.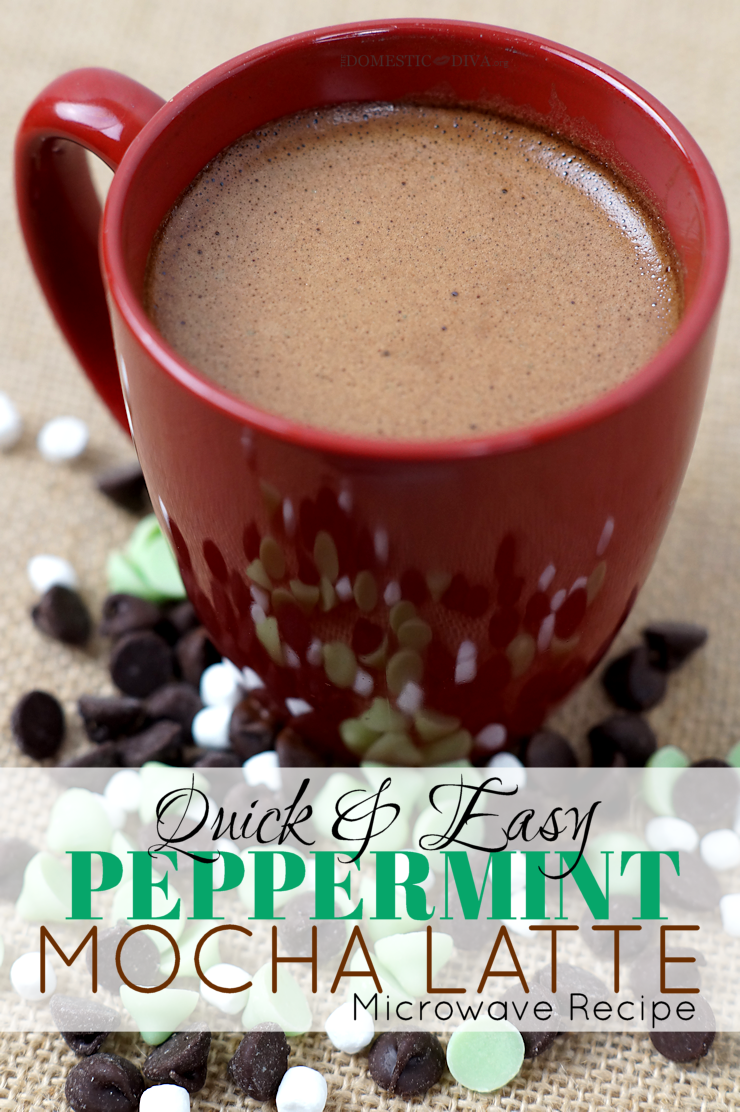 I've been having a huge mint chocolate chip craving lately and this recipe is perfect. The instant espresso, which can be found at the grocery store with regular coffee, is perfectly paired with delicious chocolate and refreshing mint. The marshmallows melt and give the drink a beautiful frothy top layer. This drink is delicious, quick, and easy to make on groggy mornings. A recipe I like to make when I want to start my day a little differently.