This post contains affiliate links to Amazon. For more information, please read our Disclosure Policy.
What better way to remember and indulge in your favorite childhood snack than in a Twinkie Banana Trifle!

Jump to Recipe
Disclosure: This post is sponsored by Walmart.
Did you know that Hostess Twinkies are BACK!?!?!? Hostess Twinkies and other Hostess products like Cupcakes, Ho-Ho's, and other varieties officially made a comeback to Walmart store shelves on July 15, 2013.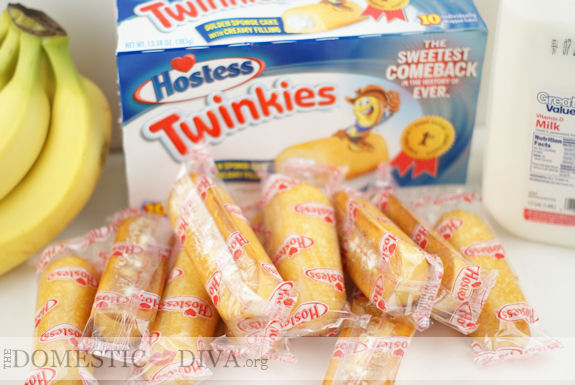 As a part of the Walmart Moms, I was given the opportunity to pick up a box of Hostess Twinkies and other ingredients at my local store to create and share a recipe with you. Have you ever used a Hostess product in a recipe? Or do you think they are good just the way they are? With the giftcard provided by Walmart, I went to my local store and grabbed all of the ingredients I needed to make a simple and delicious dessert. Fighting the urge to devour the entire box of "first batch" iconic Hostess Twinkies when I got back home, I made a Twinkie Banana Trifle that was a hit with my family. Below, I'm sharing the recipe with you!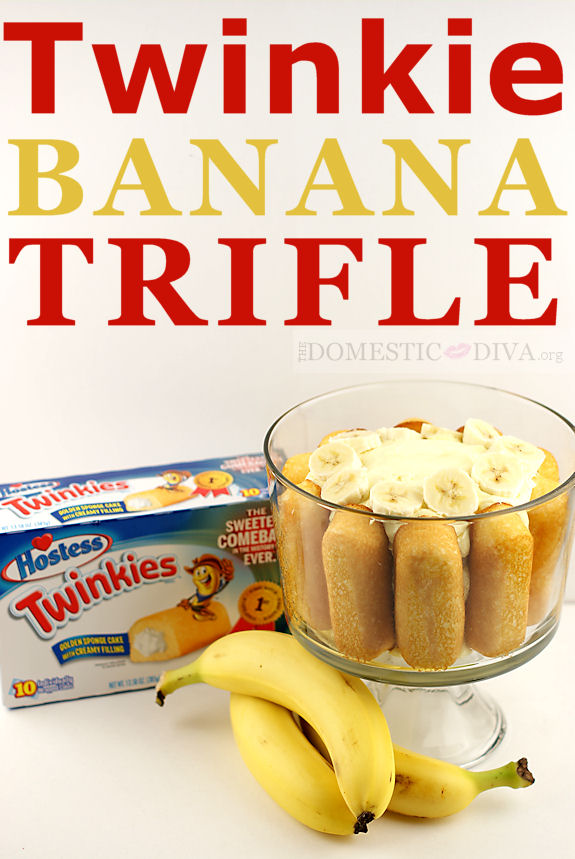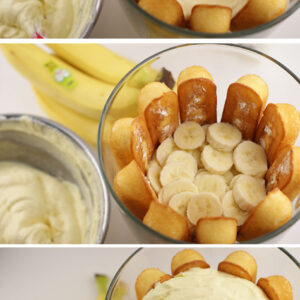 Twinkie Banana Trifle
What better way to remember and indulge in your favorite childhood snack than in a Twinkie Banana Trifle!

Ingredients
About

3

bananas

sliced

4

oz.

neufachetel cheese

softened

1

box

Vanilla instant pudding

family size

1 1/2

cups

whole milk

8

oz

tub of whipped topping

1

box

of Twinkies
Instructions
How-to make a Twinkie Banana Trifle
First, create the filling by combining the instant pudding mix with whole milk. Add the neufachatel cheese and beat with a hand mixer until smooth. Fold in the whipped topping.

Once your pudding mixture is ready it's time to assemble the Twinkie Banana Trifle. First, empty all of the Hostess Twinkies out of the box and unwrap them. Place along the sides of a trifle serving bowl so that the flat bottoms face the center of the bowl.

Starting with the pudding mixture, place about a third of the filling mixture into the center of the dish. Top with one sliced banana. Add another layer of pudding mixture and repeat layering process with bananas until you have reached the top. Finish the trifle by placing sliced bananas around the outside of the pudding mixture. Keep Refrigerated.
Notes
To serve place one or two twinkies into a bowl with some of the pudding mixture.

Did you like this dessert? If so you'll love this quick and easy dessert recipe: