This post may contain affiliate links to Amazon. For more information, please read our Disclosure Policy.
Delicious layers of sweetened grilled peaches and greek yogurt make an easy healthy parfait recipe that tastes like a peach cobbler without the crust!
Jump to Recipe
Table of Contents
Disclosure: this post was sponsored by Walmart.
Summer is synonymous with grilling. Steaks, hamburgers, and hotdogs by cooking them on the grill you change not only the flavor of the meat but also the over all presentation of the food. Nothing gathers friends and family better than a summer BBQ.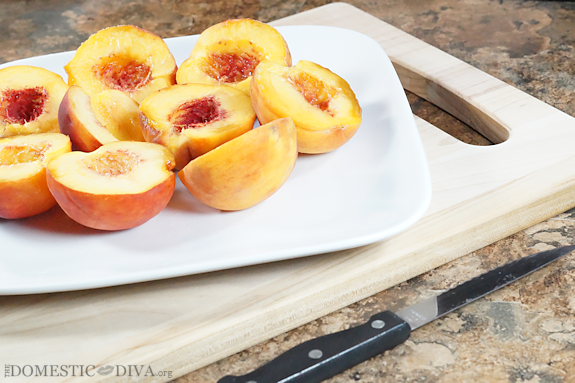 I attended an event at Walmart Headquarters in Bentonville, Arkansas where I had the opportunity to hear Chef Ernest Servantes, Chopped Grill Masters Champion, speak his grilling knowledge.
The event was great and I learned a lot but the best part was afterwards when we were able to sample his grilling magic.
Out of all of the delicious dishes that I tried, grilled peaches stood out to me the most.
What do grilled peaches taste like?
Oh the flavor is heavenly as it reminds me so much of a good southern peach cobbler but without any crust. The grill helps bring out the sweetness of the peaches as well as add a bit of smokey flavor.
Grilled peaches are great by themselves. They can also be an ingredient in different recipes like parfaits and desserts.
As soon as I returned home I knew that I wanted to try my hand at grilling peaches, since I live in the peach state afterall.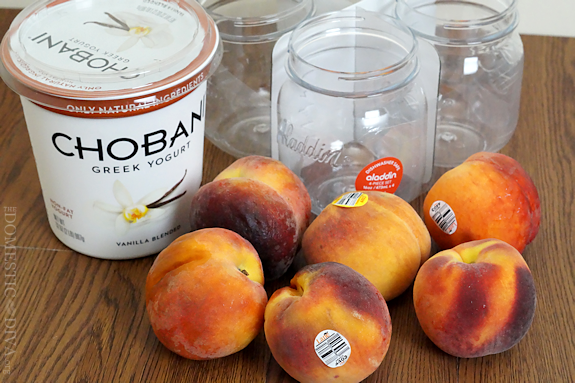 What do you need to make a Parfait with Grilled Peaches?
The ingredients for a grilled peaches parfait is very few. You only need 3 ingredients! All you will need is your yogurt of choice, some fresh peaches, and sugar.
Equipment Recommendations to Make Grilled Peaches
You only need one type of grill to make grilled peaches. Choose whichever one works best for you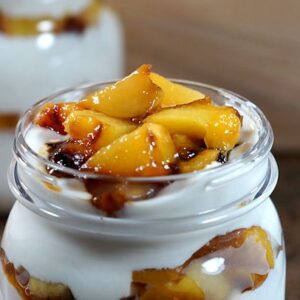 Southern Grilled Peaches Parfait Recipe
Delicious layers of sweetened grilled peaches and greek yogurt make an easy healthy parfait recipe that tastes like a peach cobbler without the crust!
Ingredients
6

ripe peaches

1

large container of Chobani Vanilla Greek Yogurt

1/4

cup

of sugar

Small serving containers
Instructions
First, preheat your grill. I used a gas grill to cook our peaches but you could also use charcoal. The higher the temperature the faster your peaches will cook and the quicker you will see those beautiful grill marks. Our grill was set between 350-450°F.

After preheating your grill, then wash and dry all of your peaches before slicing them in half and removing the pits. Dip each peach half into the sugar, cut side down and place onto the hot grill.

Close the lid and allow to cook for about 10-15 mins. Check on your peaches every so often as they can get dark pretty fast. You are looking for beautiful grill marks on the fruit. Once they begin to appear then it's time to flip them to the other side.

Once you've flipped your peaches to the other side, close the lid again and allow to cook for an additional 5-10 mins.

Remove the peaches from the grill and allow to cool to room temperature.

Once the peaches have reached room temperature and aren't extremely hot. Dice all of the peach halves and set them aside for layering.

In a small glass or plastic container, layer your grilled peaches with your yogurt of choice starting with yogurt as your first layer. Alternate your layers between yogurt and diced grilled peaches until you have filled the container. Top your parfait with additional grilled peaches and serve.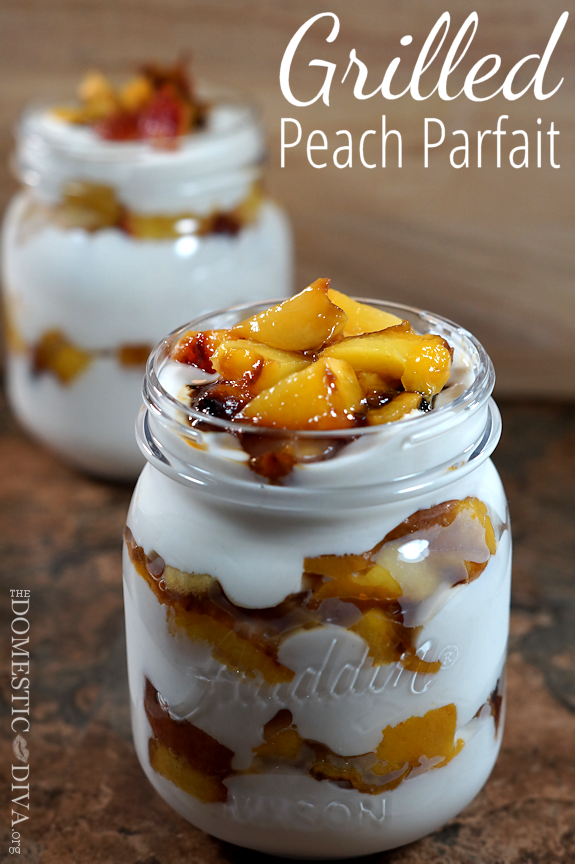 Favorite Southern Recipes for a Cookout
My friend and fellow Walmart Mom Tina of Mommy's Kitchen was smitten with the grilled peaches as well. How amazing does Grilled Peaches with Vanilla Bean Ice Cream sound? I will definitely be trying out her version of grilled peaches next.
Southern Macaroni and Cheese Recipe
Ditch the box! Make delicious, homemade macaroni and cheese from scratch in less than 20 minutes on your stovetop. No baking required! This quick & easy southern macaroni and cheese stovetop recipe can easily be scaled for a crowd.
Get this Recipe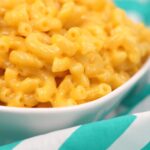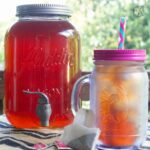 Easy Southern Creamed Corn Recipe
Cream corn like you've never had before. This creamed corn recipe is sure to be a hit at your next family gathering. It's quick, simple, and delicious. Make ahead or the day of. This recipe reheats well and is great for leftovers.
Get this Recipe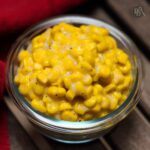 BONUS: Summer Grilling Tips
There were two tips that I learned from the professional grill masters that spoke to us at the Jackson House in Bentonville, Arkansas. One was that you can use a sliced onion to prepare your grill for grilling. Just slice a raw onion in half and rub it on your grill grates before grilling to add additional flavor and keep sticking to a minimum.
Second, did you know that it is better NOT to soak your wood chips? For years, all I've heard is to soak your wood chips before adding them into your smoker box on the grill. So to hear NOT to soak them in water before grilling definitely piqued my interest. Why is it best not to soak them in water? Because when you add the woodchips to the grill, the heat of your grill has to evaporate all of that moisture that you added to the wood before it can begin to burn. By eliminating the water, you are getting rid of evaporation process and getting straight to the smoke. And as we all know smoke equals flavor.