This post contains affiliate links to Amazon. For more information, read our Disclosure Policy.
Parboiled rice is one of my favorite types of rice. I like it better than white rice, jasmine rice, or brown rice.
Did you know that parboiled rice is nutritionally similar to brown rice?
Parboiled rice is similar nutritionally to brown rice making it a better choice over white rice (source). The process needed to create parboiled rice gives the rice it's own unique texture and flavor.
Rice is so easy to make in the Instant Pot
If you have never tried parboiled rice, I would highly recommend it. I no longer purchase traditional white rice or make rice any other way that in my Instant Pot.
I've already shared how easy it is to make jasmine rice in an electric pressure cooker. In keeping with the same theme, today I'll share how quickly you can cook parboiled rice in your Instant Pot.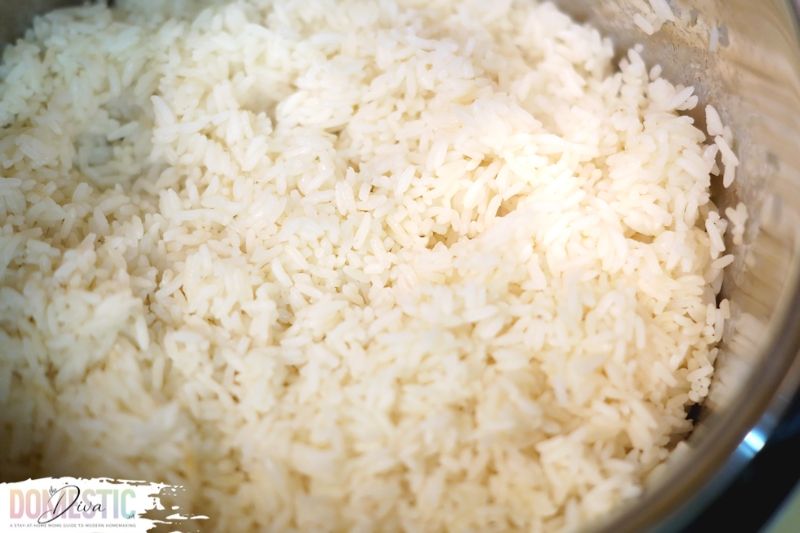 Why an Instant Pot, why not just use a rice cooker?
I mean technically you could use a rice cooker and achieve the same results. However, a rice cooker only has one function – to cook rice. The Instant Pot on the other hand has multiple functions.
I don't know about you but I already feel like I have enough small appliances. So much so that I really don't have any more room in my kitchen to store them.
The one thing I loved about the Instant Pot so much, was that I was able to replace so many small appliances and just have one, the Instant Pot.
An Instant Pot Can Replace 7 Small Appliances In Your Kitchen
If you are unfamiliar, an Instant Pot has the to function as the following small appliances:
pressure cooker
rice cooker
slow cooker
yogurt maker
steamer
sauté pan
food warmer
That is potentially 7 different small appliances I was able to replace in my kitchen with one appliance. It truly is kitchen saver!
What is even more amazing is that the one of new models, the Instant Pot Pro, has even more functionalities added like:
Sous Vide
Mini Oven
Sterilizer
If you are someone that loves an Air Fryer, you can even replace your Air Fryer with an Instant Pot. It's kind of magical really how much this small kitchen appliance can do. The only other small appliance in my kitchen that I can't live without would be my Stand Mixer.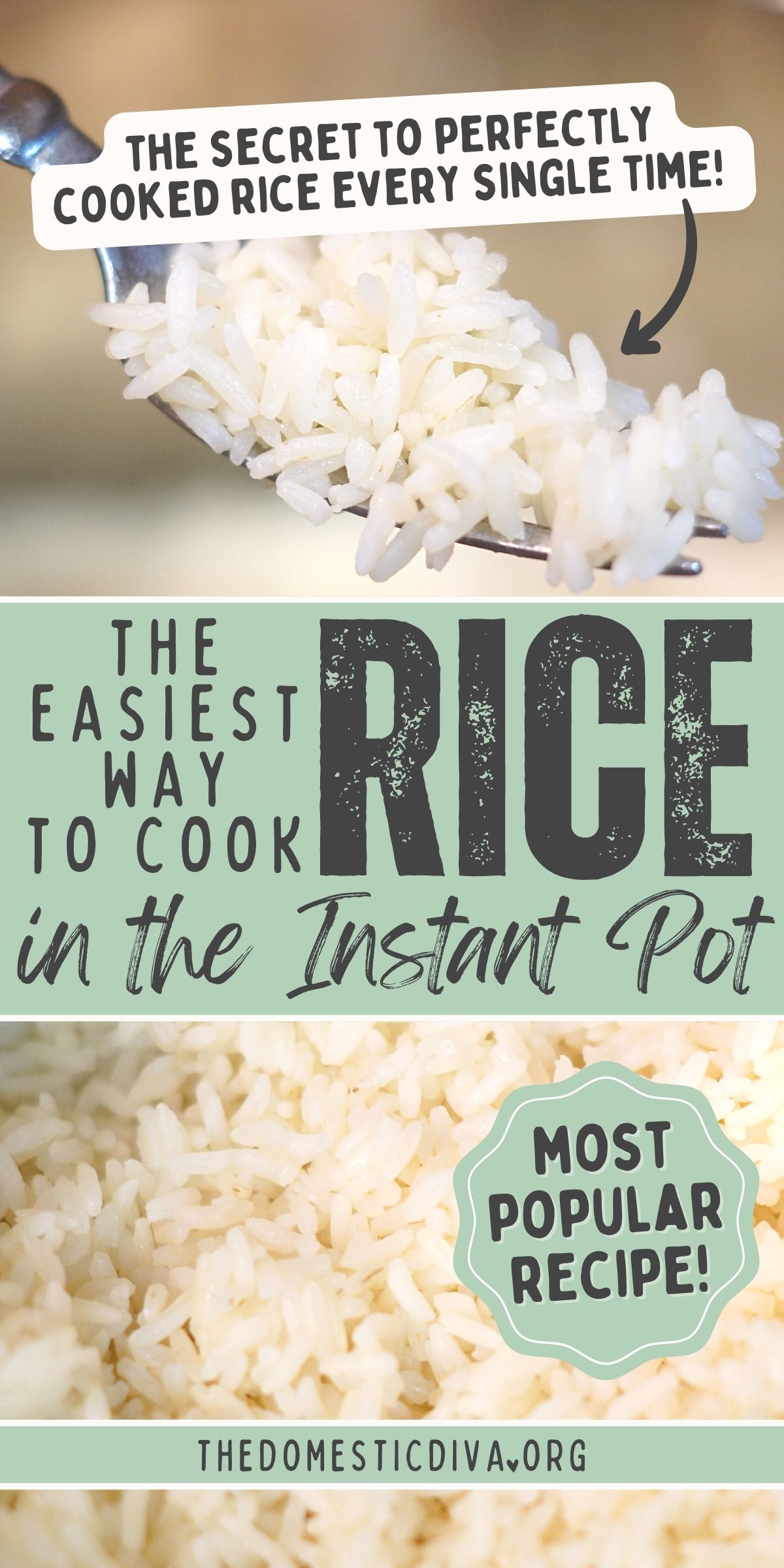 Two Small Appliances Every Home cook Needs
I purchased an Instant Pot way back in 2016. It has quickly become one of my most used small appliances in my kitchen, along with my KitchenAid.
I am amazed at how well this small appliance has held up throughout the years. My Instant Pot hasn't had to be replaced and works just as well as it did the day that I got it.
I'm even more amazed by this one appliance has replaced several small appliances in my home. My rice cooker and slow cooker were donated not long after I started using it. I found that I no longer needed these appliances. This means that I'm constantly using my Instant Pot in my kitchen, and not just to cook parboiled rice.
I think an Instant Pot and a KitchenAid Stand Mixer are two small appliances every home chef needs in their kitchen.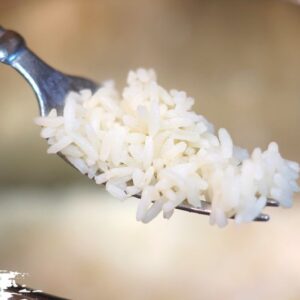 How to make Parboiled Rice in an Instant Pot
Instant Pot rice is super easy to make. Learn the secret to perfectly cooked rice every single time using the Instant Pot. Our most popular recipe, you won't believe how easy it is to cook the best instant pot rice every single time. The ultimate pressure cooker rice recipe that is easy to scale to cook a little or a lot! Learn the right ratio of water to rice to always cook the best rice in your Instant Pot.
Ingredients
4

cups

parboiled rice

4

cups

water

2

tbsp

unsalted butter

pinch

of salt
Instructions
Next fill the liner with water and swish the rice around to help loosen any starch.

Drain and repeat the process several times to rinse off all of the starch from the rice until the water is no longer cloudy. Drain a final time. (rinsing the rice before cooking helps the rice not stick to the bottom of the Instant Pot when it cooks)

Next, measure 4 cups of water using the same measuring device you used to measure the rice. Add the water to the rinsed rice.

Give a slight stir, then add 2 tbsp of unsalted butter and a pinch of salt.

Then, on your Instant Pot press the white rice pre-set button. Check the settings to make sure the Instant Pot is set to 12 mins on High Pressure. Make the necessary adjustments if this is not the case. Press the white rice button again to turn off the warming feature.

Once cooking has completed, use the quick release valve to release the pressure. Once all pressure is released, remove the lid and fluff the rice with a fork.

After fluffing the rice with a fork, then you can use the rice paddle to remove the cooked rice from the Instant Pot.

Looking for more instant Pot recipes?
Check out these other Instant Pot recipes: learn how to make jasmine rice with just 3 minutes of cook time, cook your Thanksgiving Turkey, or the best southern chili you've ever eaten.