This post may contain affiliate links to Amazon. For more information, please read our Disclosure Policy.
One of my favorite go-to meals to make when I've run out of time or don't have anything planned for a meal that day is spaghetti. It's quick and easy even when I make spaghetti sauce from scratch.

Several weeks back I turned an old barrel pond we had into an herb garden. Homemade spaghetti sauce is the main reason why I want my own herb garden. Cooking with fresh herbs brings a completely different kind of flavor to any dish that one prepares. Fresh definitely does make a difference.

Right now I only have fresh herbs to add to my spaghetti sauce recipe but soon I will be making my spaghetti sauce using tomatoes from the garden as well (which I'll post about whenever the time comes).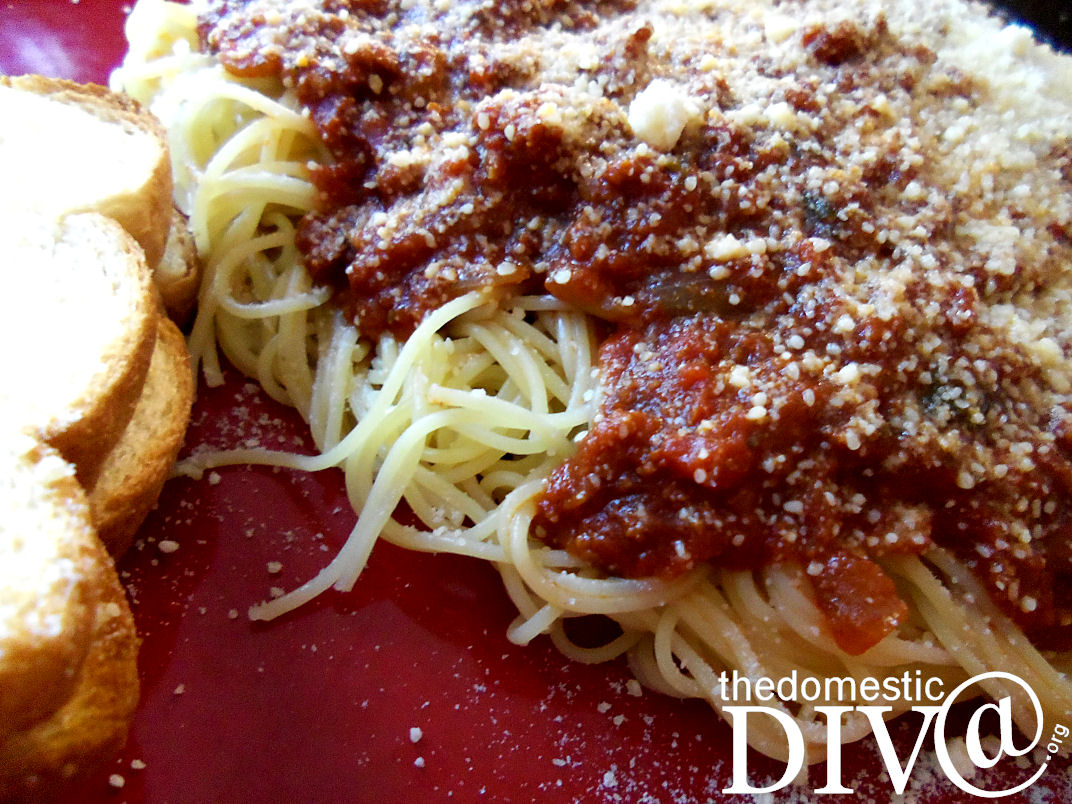 Spaghetti Sauce using Fresh Herbs
6 oz. tomato paste
28 oz. crushed tomatoes
1 lb. of ground beef
5 garlic cloves, minced
1 tbsp fresh basil, chopped
1 tbsp fresh oregano, chopped
1 tsp chili powder
1 tsp salt
1 tsp paprika
1 onion, diced
1 bell pepper, diced
2 tbsp brown sugar

Directions:
Brown ground beef, until no longer pink, in a large skillet. After hamburger is completely cooked drain and rinse, return to pan and add onions and chopped bell peppers. Cook until vegetables are soft and translucent. Add tomatoes and tomato paste. Stir well. Add in remaining ingredients and stir until thoroughly combined. Cover and cook on low-medium heat for 30 minutes. Serve with your favorite pasta & garlic bread.