This post may contain affiliate links to Amazon. For more information, please read our Disclosure Policy.
Father's Day is this weekend! Forget about taking Dad out to dinner, instead create Dad a one of a kind meal all his own at home for a fraction of what it would cost to take the entire family out to a restaurant.
So with much debating I think I came up with the perfect Dad's Day Dinner for my husband.
Dad's Day Dinner Menu
Coconut Crusted Shrimp
Fully Loaded Baked Potato
Corn on the Cob
Yeast Dinner Rolls served with Honey Butter
Mmmm, reading that menu just makes my mouth water. My husband loves coconut shrimp but since I'm not a fan of coconut (at all) I don't typically make meals that require the white stuff. But after making the coconut crusted shrimp I might have to rethink my whole thought process on coconut because actually I really liked it in this dish. So much so that I'm thinking we will definitely be making this recipe again, and not just for a special occasion.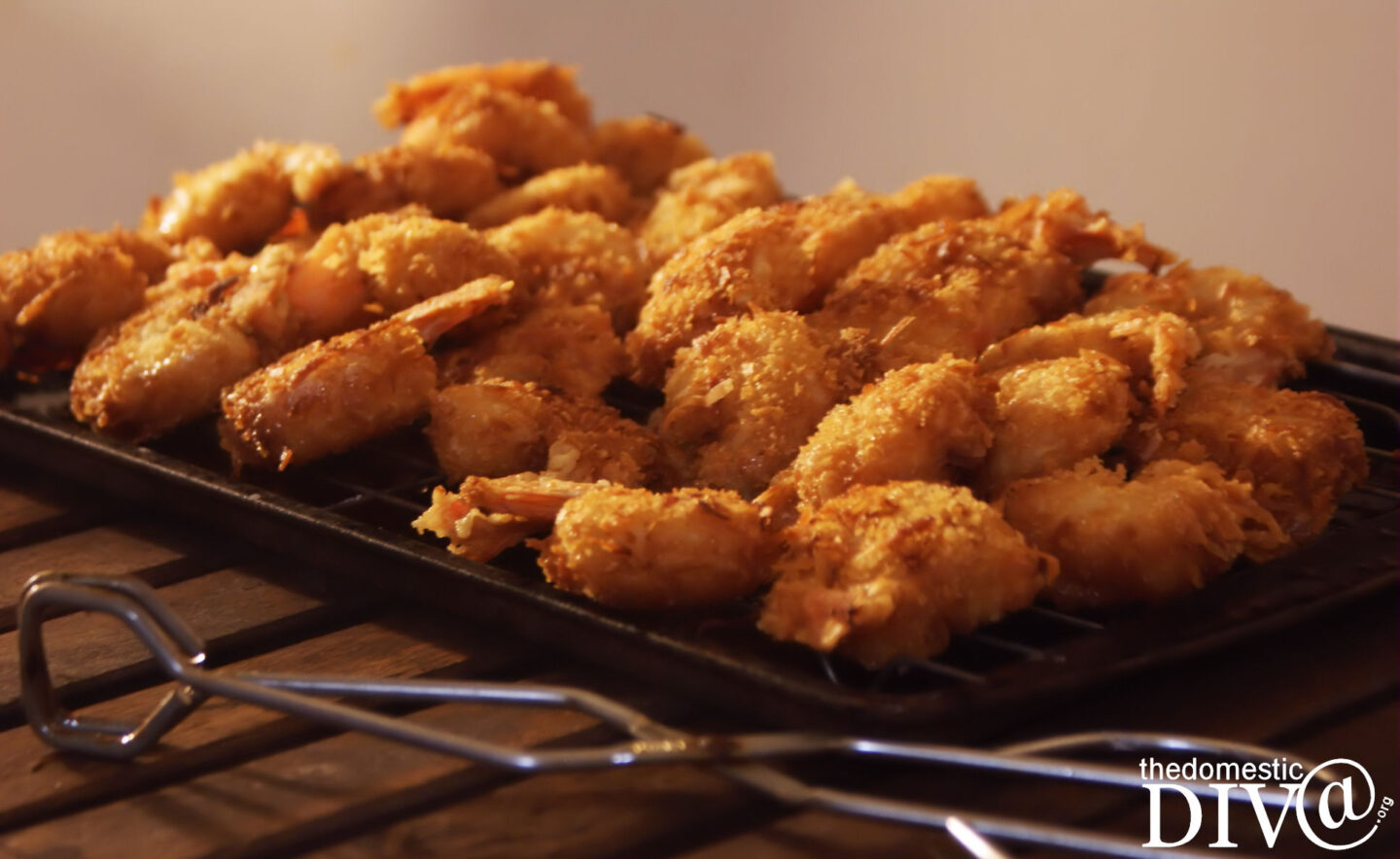 Coconut Crusted Shrimp
26-30 Jumbo Raw, Peeled, De-veined, Tail On Shrimp
1 egg
1/2 cup milk
2 cups flour
1 cup panko breadcrumbs
1/2 cup sweetened coconut flakes
Vegetable Oil
Salt
Thaw Shrimp in cold water according to package directions
Fill deep skillet with about 1/3 of vegetable oil. Heat on med-high heat. (please use extreme caution when cooking with oil. Do not allow to become too hot.)
Prepare your coating station: You'll need 3 large bowls. In one bowl add the flour. In the second bowl combine the egg and milk. And in the third bowl combine the panko and coconut flakes.
Once oil has reached desired temperature (shrimp should sizzle slightly when placed in pan) it's time to assemble the shrimp and add them to our pan. First dunk the shrimp in the flour then the egg mixture and lastly the panko/coconut mixture. Once coated add shrimp to the pan but do not crowd the pan too much. One may have to cook the shrimp in several batches.
Fry the shrimp for approximately 3-4 minutes on each side or until the shrimp has turned a nice golden brown color. Sides of shrimp should begin to brown which is the time they need to be flipped.
Once shrimp has reached a nice golden brown color, remove from pan and place on wire rack (on top of a cookie sheet) to drain and cool. Sprinkle with salt.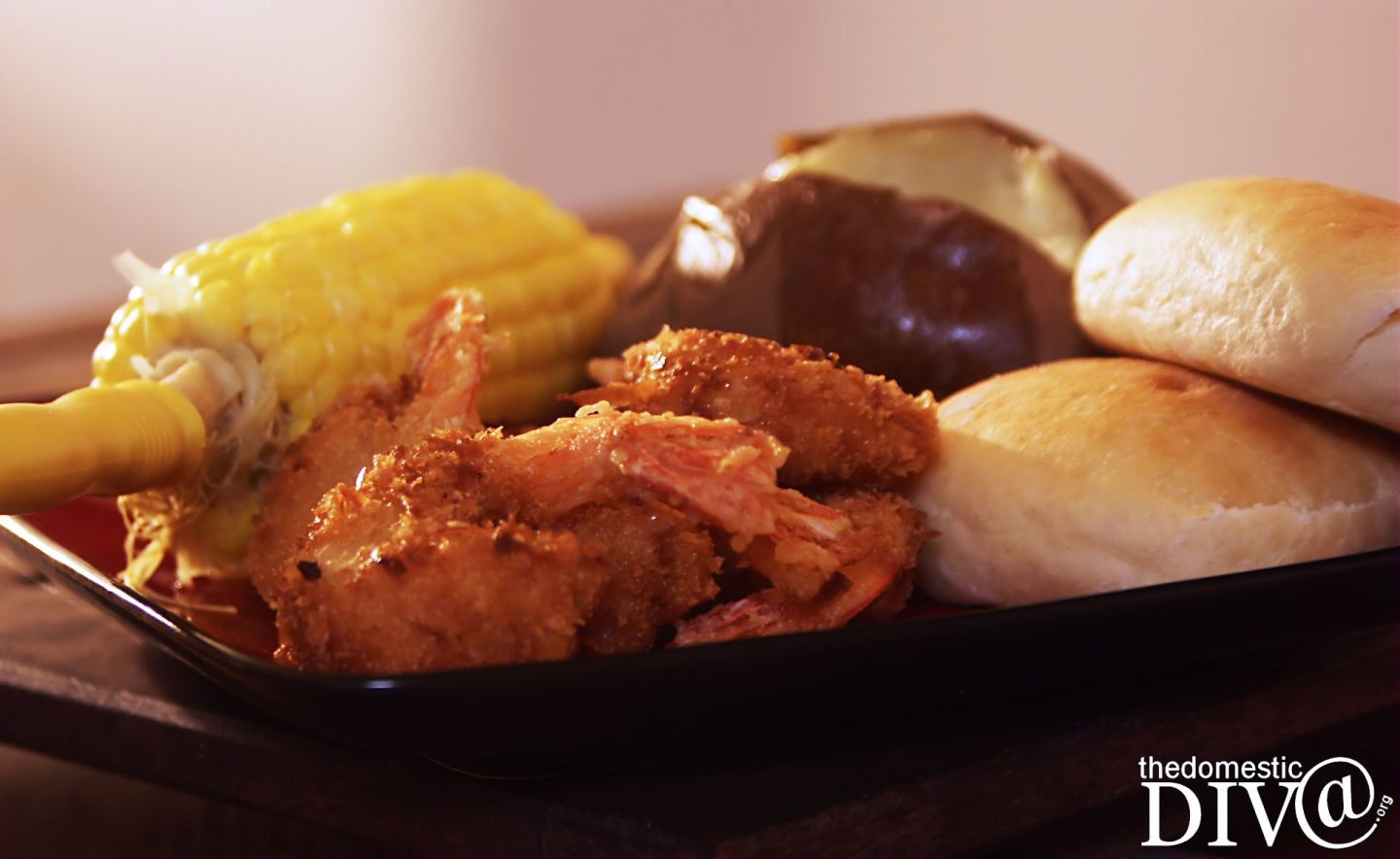 Do you have plans for Father's Day?
What is the Dad in your life craving for Dad's Day Dinner?