This post may contain affiliate links to Amazon. For more information, please read our Disclosure Policy.
Disclosure: This post is sponsored by Walmart.
Hello summer! Its that time of year when the days are filled with warm sunshine and delcious, cool, refreshing treats. Kool-Aid is a staple in our household of all boys. But did you know that those little packets of unsweetened Kool-Aid have lots of creative uses like painting at craft time or even as a glossy lip stain?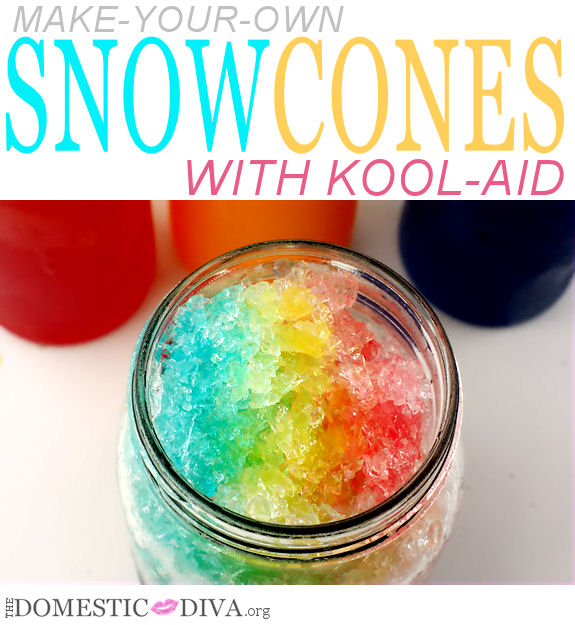 I was given the challenge by Walmart to share a different way to use Kool-Aid. I immediately thought….SNOW CONES! Snow cones and summer go perfectly together. The kidlets love snow cones but I for one don't like having to constantly buy the syrup to make them so I thought I would try to make my own snow cone syrup.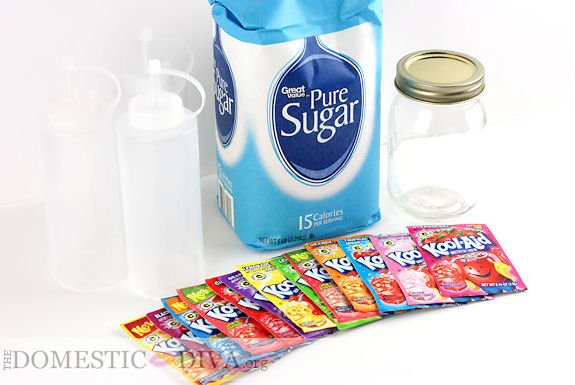 To make the following recipe I used a snowcone maker that I've had for several years. But if you are looking for a snowcone maker, Walmart currently has one on Rollback for $16.88.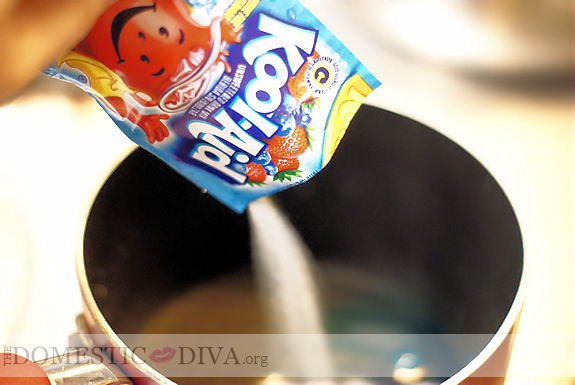 Kool-Aid Snow Cones
1 pkg. of unsweetened Kool-Aid (whatever flavor you like)
1 cup sugar
1 cup water
(optional)
Squeeze bottles- for easy dispensing and storage
In a medium saucepan make a simple syrup by combining sugar and water. Bring to a boil. Once all of the sugar has completely dissolved, remove from heat. Stir in one envelope of desired Kool-Aid flavor. Allow mixture to cool completely. Once cooled, pour into a squeeze bottle and chill in the fridge until ready to make snowcones.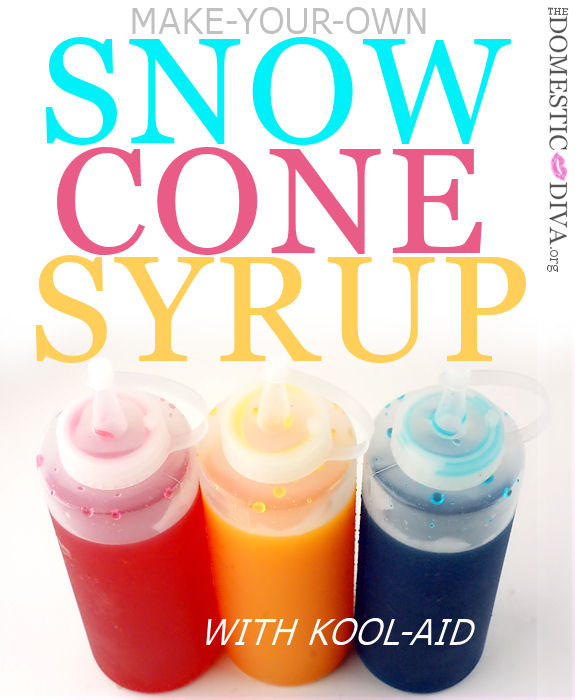 To serve, we like to use mason jars or an upcycled glass jar. The kidlets also like several different flavors on their snow cones at once. So one can make a couple of different snow cone syrup flavors using your favorite flavors of Kool-Aid and store in different squeeze bottles for dispensing. Some of our favorite flavors of Kool-Aid are Mixed Berry, Cherry Limeade, and Peach Mango.
Want more ways to cool off this summer?
You are going to love this Summer Fruit Salad with Brown Sugar Lime Dressing. Not only is it incredibly easy to make but it is so delicious. Your family will ask you to make it all summer long.