This blog uses affiliate links. By purchasing something after clicking one of these links, I may receive a small commission. For more information: See
disclosure policy
. Thank you for helping support my family.
Who doesn't love a delicious chocolate chip cookie? Chocolate Chip Cookies are one of those dessert options that is great to have ingredients for on hand for when that sweet tooth strikes but because this recipe makes several dozen these cookies will also be a great crowd pleaser for a party. Not only are these chocolate chip cookies incredibly delicious with the addition of chopped walnuts but there is just something about baking that is a great stress reliever.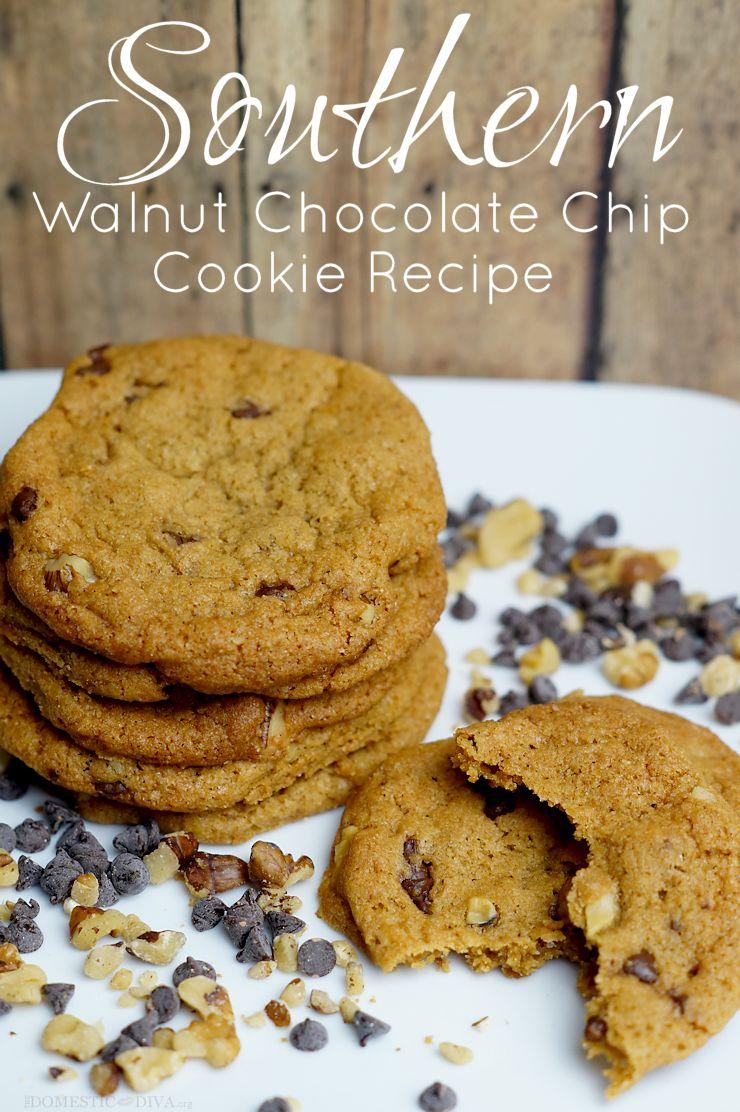 Southern Walnut Chocolate Chip Cookie Recipe
3 sticks unsalted butter, melted (at room temperature)
1 cup white sugar
1 cup light brown sugar
1 cup dark brown sugar
1 tsp instant coffee granules
1 cup chopped walnuts
1 cup mini semi-sweet chocolate chips
2 tsp salt
1 1/2 tsp vanilla extract
1 tsp baking soda
2 whole large eggs + 3 egg yolks
4 cups all purpose flour
Directions:
Mix butter, sugars, salt, baking soda, vanilla, instant coffee, and eggs in a large bowl. Add flour gradually until combined. Fold in walnuts and mini chocolate chips.
Cover & refrigerate for 1 hour.
Drop about one tablespoon of the cookie dough mixture onto a greased baking sheet. Bake at 350°F for 10-12 minutes or until edges are golden brown.
Allow to cool on cookie sheet before transferring to a serving dish.
Makes about 4 dozen. Store in an air-tight container.

These Southern Walnut Chocolate Chip cookies are chewy around the outside with a deliciously soft center. The addition of the instant coffee just bumps up the flavors giving them a very unique taste. Because these chocolate chip cookies will instantly become a favorite they won't be hanging around very long. My favorite way to make these cookies is to only bake a couple dozen and then freeze the remaining cookie dough to be baked at a later date.
What is your favorite type of cookie?
If you liked this recipe, share it with your friends!