It's true that we like some of our food sweet here in the south. It's true for our tea (a southern staple) and it's definitely true when it comes to cornbread. Some would argue that sweet southern cornbread is almost like cake. While our biscuits may be savory our cornbread definitely satisfies the sweet tooth.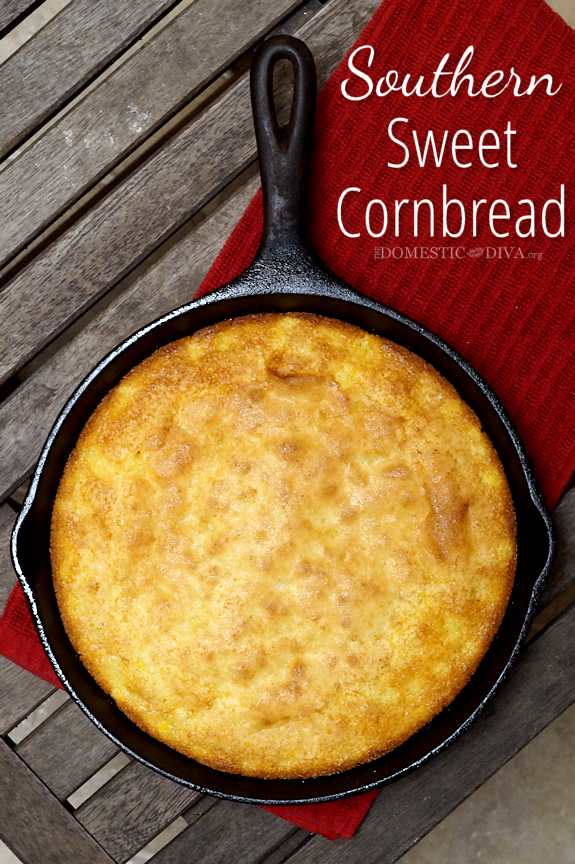 The other night, I made cornbread the usual way that I make it and thought that I would also share this easy quick bread with all of you. Many nights this southern sweet cornbread is made as an addition to our meal because it is simple and satisfying and just plain delicious. I haven't always made it with actual corn in it, though. Adding corn to our sweet cornbread is something that I learned from my father-in-law and its the way that my husband prefers his cornbread to be.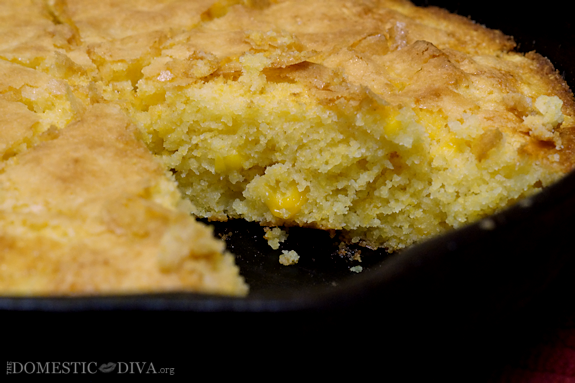 Southern Sweet Cornbread Recipe
1 box Jiffy cornbread mix
1 egg
1 cup frozen corn
1/4 cup melted unsalted butter
1/2 cup whole milk
1/2 tbsp granulated sugar
Preheat oven to 400°F. Combine 1 box of Jiffy cornbread mix, 1 egg, 1 cup frozen corn, 1/4 cup melted unsalted butter, and 1/2 cup of whole milk in a small bowl. Prepare a cast iron skillet if necessary to prevent sticking and pour batter into the pan. Sprinkle over top of the batter 1/2 tbsp of granulated sugar. Bake in the oven for roughly 15-25 mins until golden brown on top.
I'm curious, how do you prefer your cornbread? Sweet or Savory?