February 8, 2013
Last Updated on
One aspect of Valentine's Day that I love is all of the fun baking opportunities. I love creating tasty treats for the one's that I love.
As a part of the Walmart Moms, Walmart recently sent me some Valentine's Day baking products that they offer in their stores to try out for ourselves. The boys and I had a blast trying out several different baking ideas for Valentine's Day.
The first baking idea that we tried were these Heart Shaped Cookie Kits that are actually available in the bakery section at Walmart. Each kit comes with everything that you need to make your own Valentine's Day cookies like sprinkles, candy, frosting, and of course the cookies.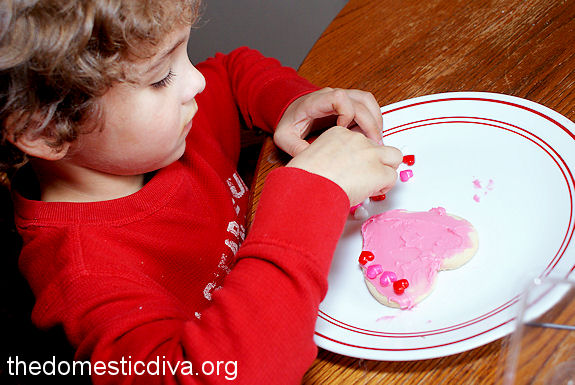 The boys were excited for this project which was a fun activity for us all to do one afternoon after all of our homeschool work was completed for the day. I love how everyone's cookie comes out differently.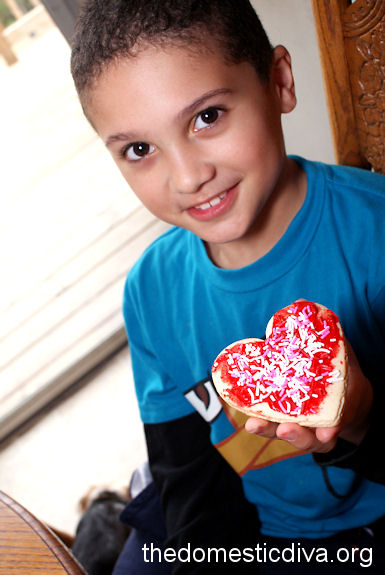 One can easily make and give these as a gifts to say the grandparents or they can be a great family activity that everyone will enjoy participating in.
The next baking treat that we tried for Valentine's Day is the Nestle Cookie-Brownie Delight kit. This kit includes everything you need to make the delicious cookie-brownies except the wet ingredients. After baking them according to the package instructions, I cut them into heart shapes with a cookie cutter. These were my husband's personal favorite Valentine's Day treats as he loves brownies!
The last product that we tried for Valentine's Day baking are the Nestle Toll House Valentine chips which are a mixture of dark chocolate and red colored morsels. The ideas on how to use this product is endless from cookies to bars to even delicious breakfast treats like pancakes and muffins. I mixed these morsels into a chocolate muffin mix for a splash of Valentine's Day color. Who wouldn't want to eat chocolate for breakfast on Valentine's Day?
Do you bake for Valentine's Day? What will you be baking this year?
Disclosure: As a participant in the Walmart Moms Program, I've received a sample, giftcard, and compensation for my time and efforts in creating this post. All thoughts and opinions are my own.